BLENDING

IN

One of the things we pride ourselves on is that the temporary solutions we offer, although may only be up for a week or two, can completely blend in with the existing site and surrounding.  We take inspiration at the design stage and use materials and colours that work with the current landscape, so anyone would assume the structures have always been there.

For the Wimbledon Championships we built seven temporary structures around the site, the structures not only looked permanent they felt permanent.  The feedback was overwhelmingly positive from the client and attendees.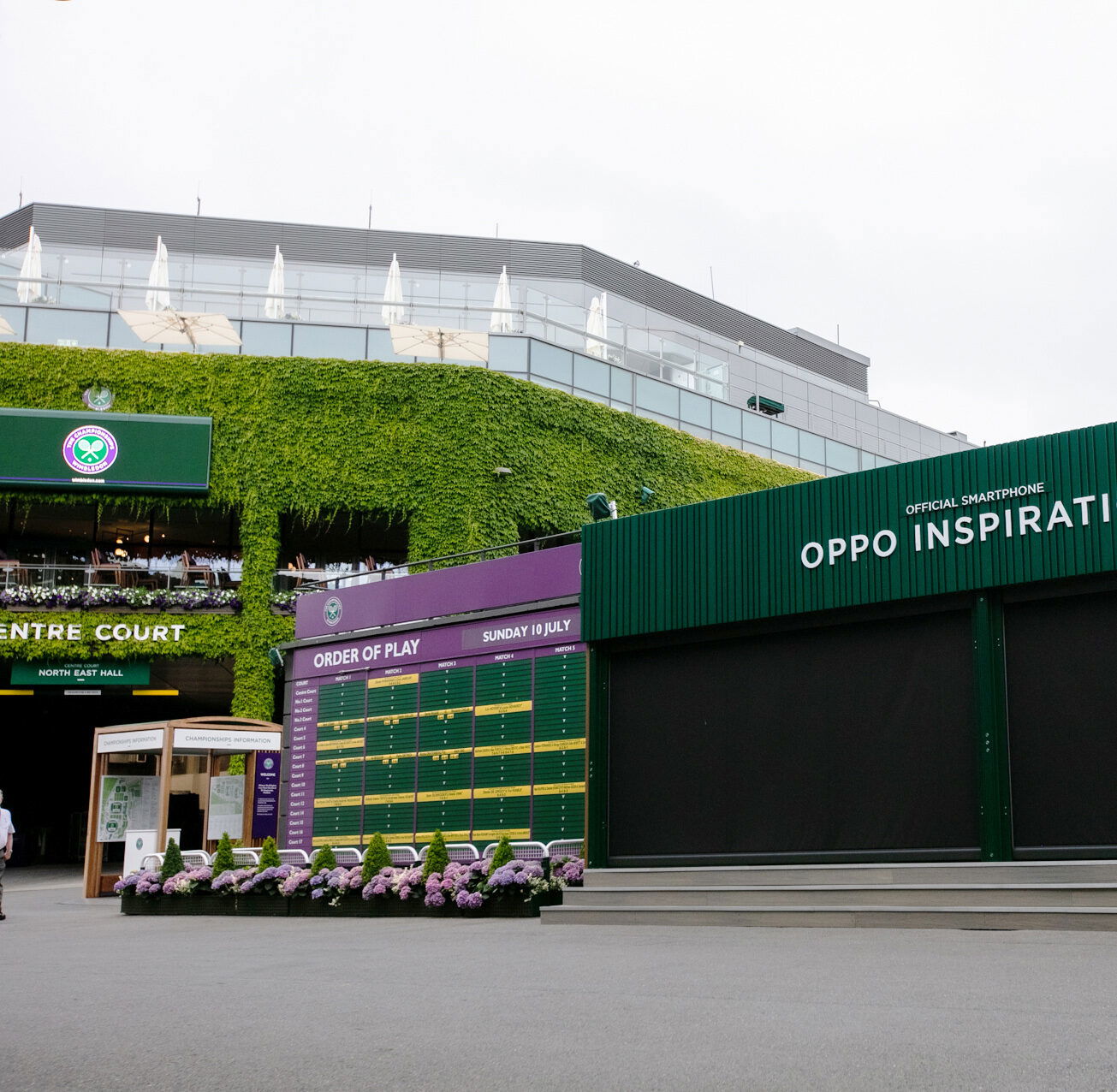 GREEN

BEAMS

Traditionally our Halo structure system have always been jet black steel.

At Halo we love a bit of colour, we had pitched in different coloured beams before to clients but never managed to get our fully gold structure off the ground.  Winning the Wimbledon contract this year enable us to experiment and go green with our beams to colour match with the existing buildings and surroundings.

This is something we will be offering to all clients going forward.
COLOUR

MATCHING

Sky Studios Elstree is a state of the art film / tv studio.  We have been speaking to them for a while on developing the site.  12 studios on the plot 11 of them required an external dimmer cabin to house the lighting equipment.  The current set up was a container attached to each studio and they were looking to upgrade.  We proposed a unique design for each dimmer cabin which could be build externally to the studio and most importantly seamlessly blend into the existing set up.

We worked with the onsite contractors and external contractors that originally fitted the studio cladding and colour-matched the panels with new solid insulated panels.