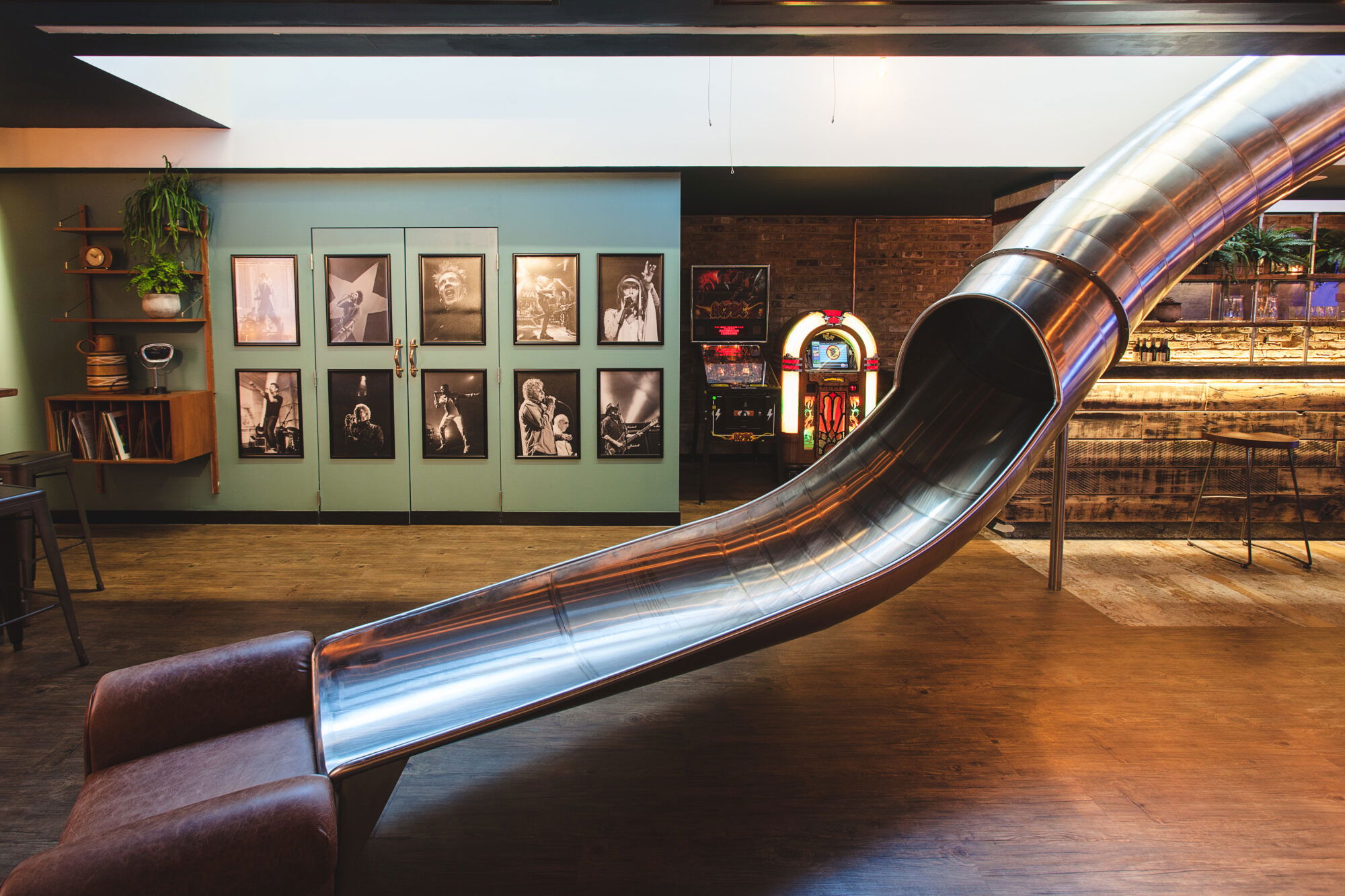 TICKETMASTER BASEMENT REDSIGN
We redesigned the basement floor of Ticketmaster's offices in Islington.
Historically (and currently), our agency has worked primarily within the events and experiential sectors including festivals,  sporting events, exhibitions and brand oriented events such as product launches and PR stunts. Our specialist area has traditionally been temporary structure design and build. We create temporary venues for many different types of event and through this service we have experimented with many different interior finishes and cladding options. No one event is ever the same in look and feel. A festival might be rustic with reclaimed wood cladding for example, whilst a brand activation or hospitality bar at a racecourse might take on a premium finish. Over the years we have created many interiors to fit out our temporary structures and this has led us to the field of commercial interior design. Many of the disciplines are the same such as structural engineering and architectural services, construction and spacial design. Our design department have used AutoCad, Cinema 4D, Photoshop and Sketch Up throughout many of our event or experiential projects in the past so making the transition to interior design was a logical move.
The principal difference is often the materials and fixings use.  With commercial interior design, the life span is longer and fixing staying in place rather than being demountable. This represents an exciting opportunity for our in-house designers and production and installation team. The Ticketmaster basement case study is an excellent example of this. Here we used a wide variety of high end materials and finishes in a mismatched design including woodwork, metalwork, stone and brick and a mixture of Mid Century Modern and industrial inspired furnishings.