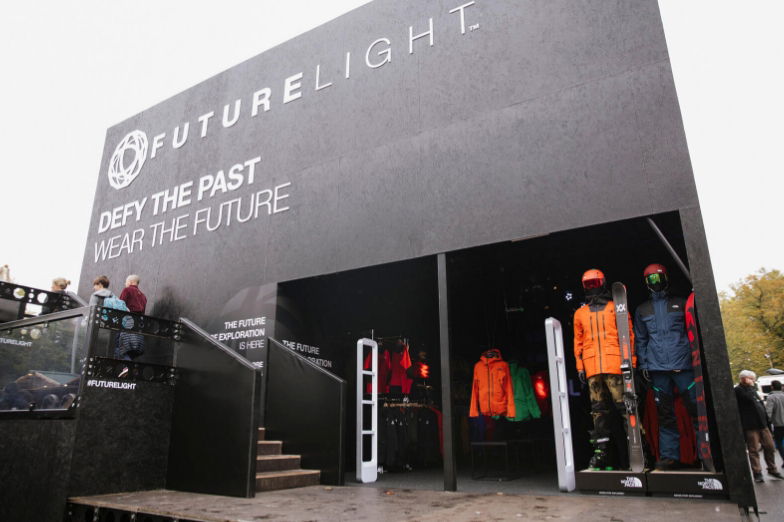 North Face Event Structure
The Halo Group worked with lead experiential agency BIGGER. on behalf of The North Face to create a multi level event structure at the Telegraph Ski & Snowboard Festival to promote the brand's revolutionary new technology, FUTURELIGHT. This week's blog takes a look at how our products and services helped bring the brief to life.
Lead experiential agency BIGGER. approached The Halo Group to create this eye-catching multi level event structure at the show. Our system has many advantages over traditional marquees and other event structures as it is the most customisable product on the market. Its versatility and functionality from a production perspective really makes it stand out from the crowd. Virtually any material, finish or production item can be directly affixed to our frames such as wall panels, cladding, AV equipment and lighting installations. These qualities helped lead experiential agency BIGGER. create a multi level event structure design for The North Face that delivered in all areas of the brief.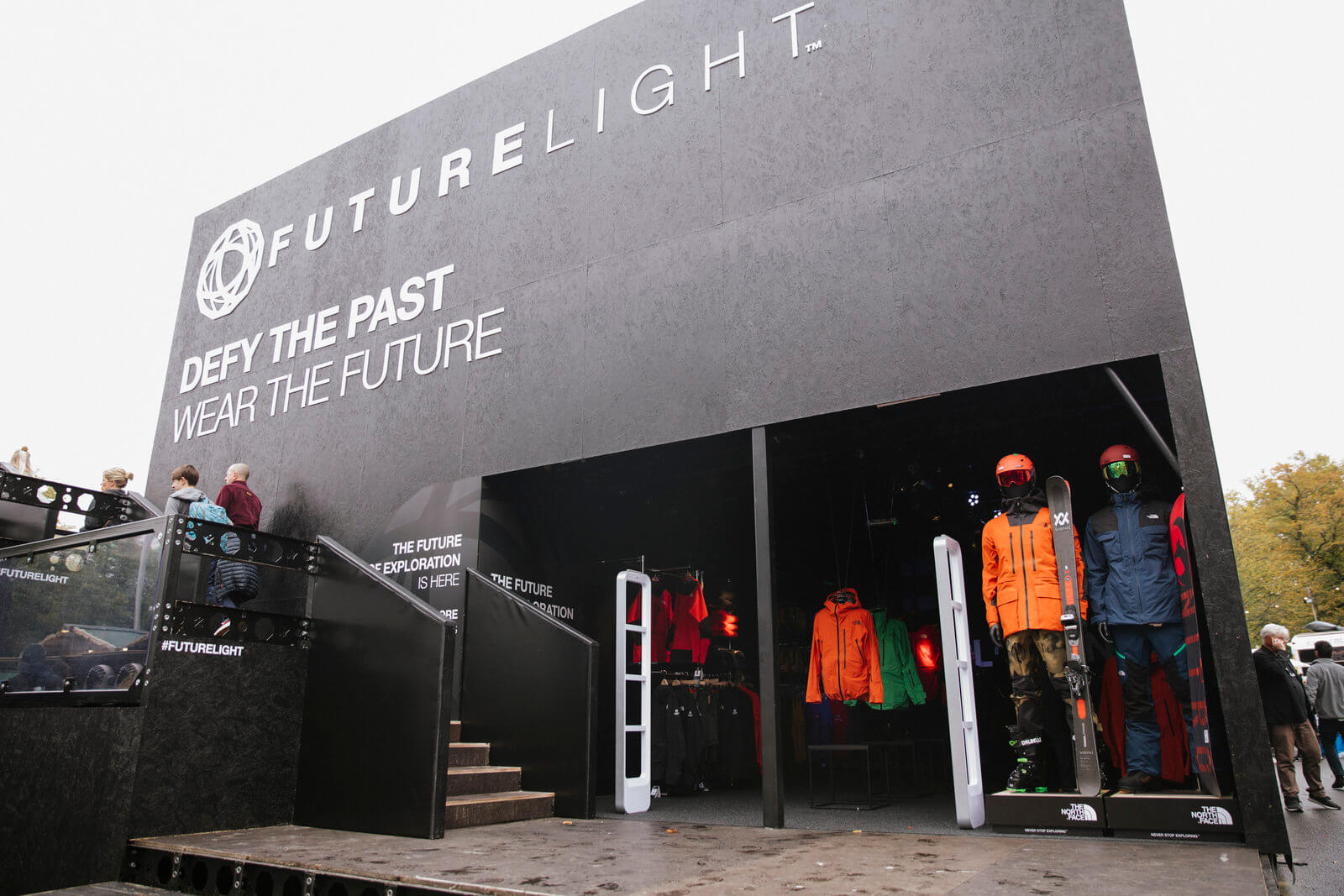 Working in partnership with Big Production House, Display Ways and Claritas our structure frame was fitted out to house a retail unit on the ground floor. Product showcases, hanging rails, and product displays were easily incorporated into the space, utilising the in-built fixing points on every beam.
The floors above featured a range of installations spread throughout the structure & a rooftop viewing platform overlooking the ski jump and music stage. The internal finishes were inspired by the benefits of The North Face products, featuring multiple textures and materials to create an immersive environment for Instagrammers.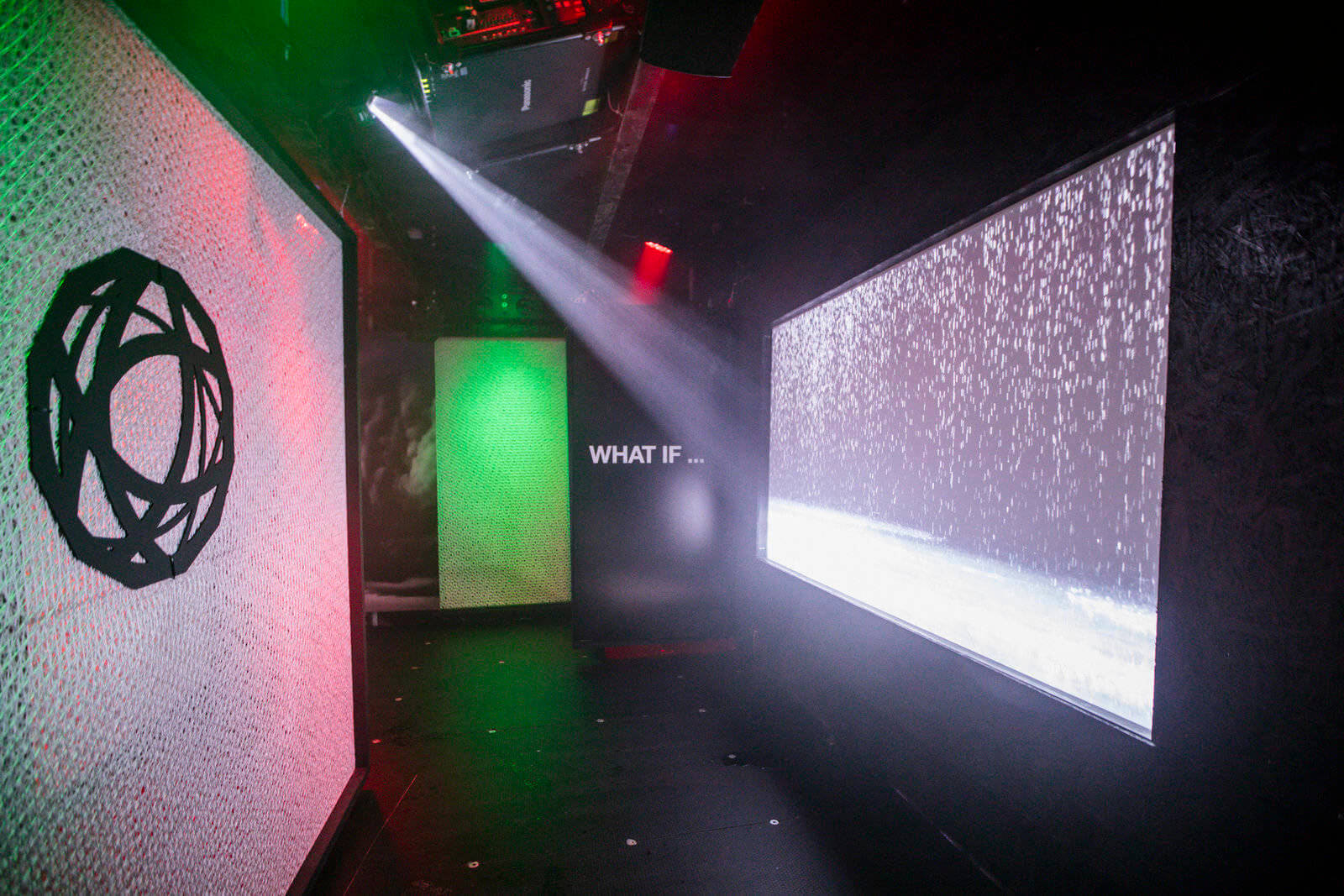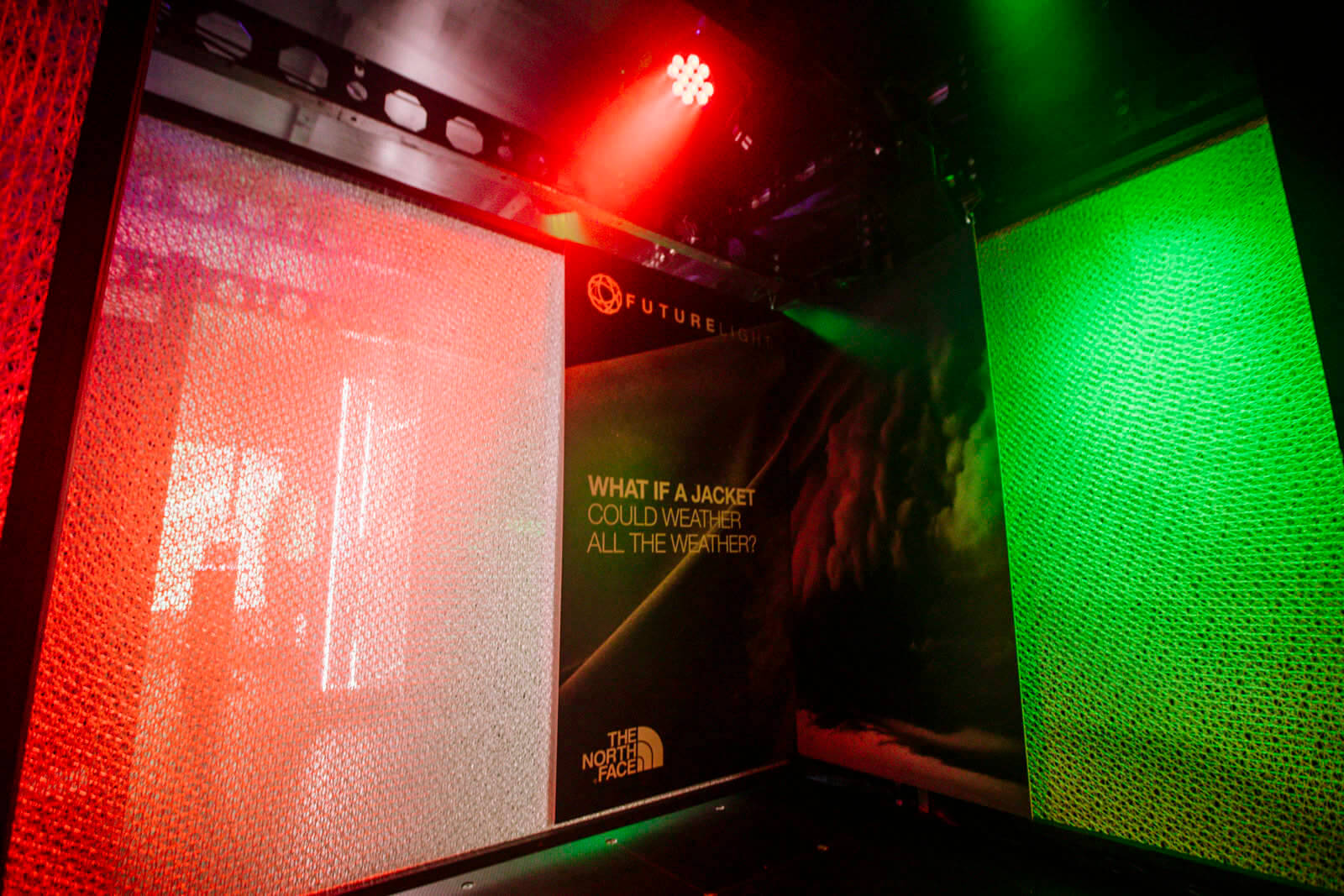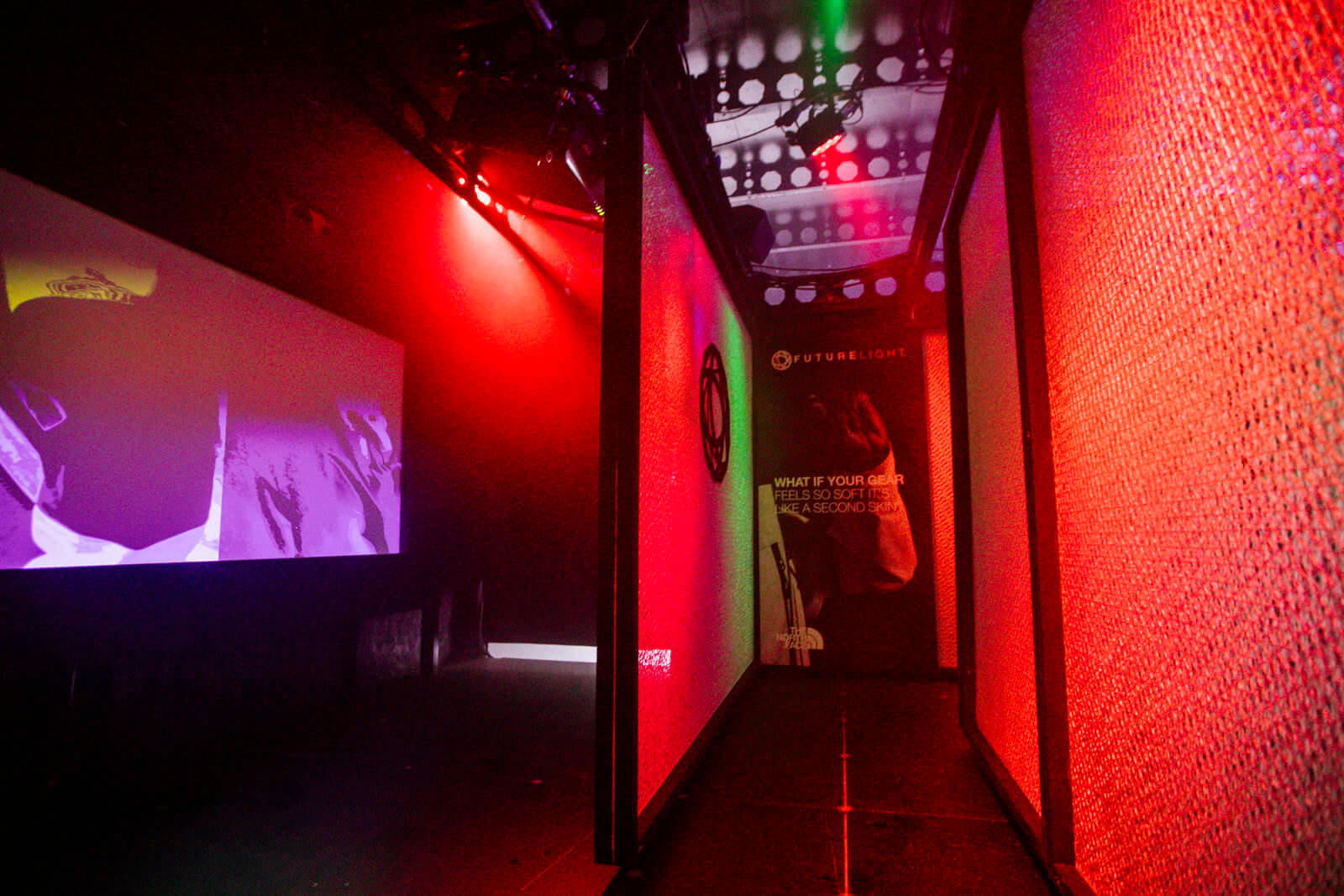 The external finishes featured black painted OSB board with The North Face logo, campaign messaging and artwork which contrasted in white typography.
For our scope, we utilised our unique modular steel build system to create a bespoke frame for the project. Operating as a supplier for this brief, we created technical drawings for other suppliers to work from. Our system is simple to use and easy to prefabricate production items ahead of installation. This helps streamline production schedules and reduces costly build time onsite. Furthermore, our system is built predominantly by hand, thus illiminating the need for heavy plant such as cranes. Our design process starts in Sketch Up, where we create the concept before moving into detailed technical plans.
Together with an amazing team of 3rd party suppliers, The Halo Group built this imposing temporary structure in a tight overnight build window with stunning results.