The Halo Group provided architectural interior design services on the Soho Garden project in Dubai. Soho Garden is a cosmopolitan enclave at the edge of the city that combines the creativity of an urban scene with the elegance of a secret garden. With a range of stylish bars it offers a uniquely diverse mix of dining, pool lounging and nightlife experiences.
The Halo Group was appointed as the principal designer, lead build team and architectural interior design consultancy on this ambitious venue in Meydan, Dubai. Meydan is a destination for business, sport and lifestyle that has shaped the heart of Dubai. Soho Garden encompasses a number of clubs, restaurants, lounges and bar spaces across the larger Meydan site.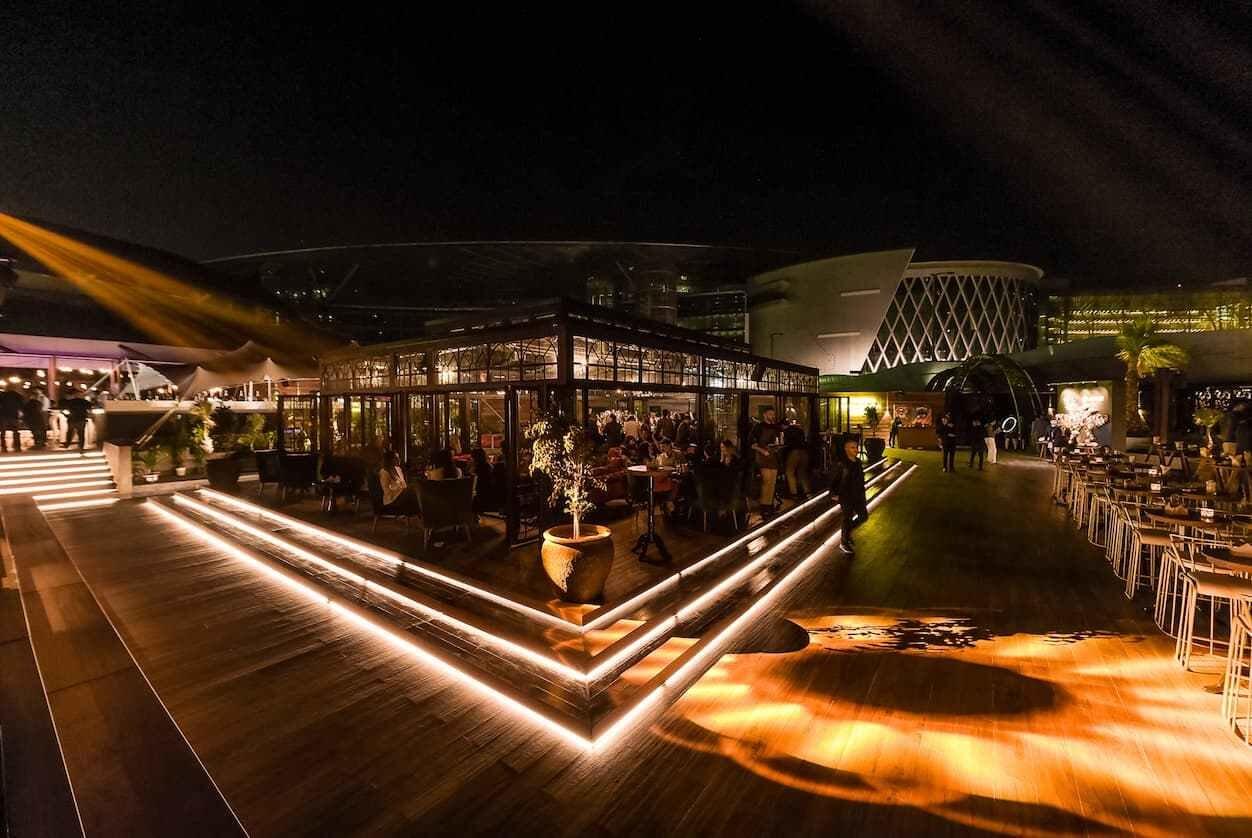 The

Brief

Our brief was to create a series of stunning venues, each with an individual style and finish and to develop a bold & artistic identity for Soho Garden. Our scope of work also included leading a local labour team in the construction of the site, which was designed in our offices in the UK. Our client wanted to create a London inspired theme complete with distinct zones and experiences to create a customer journey aimed at stimulating the imagination.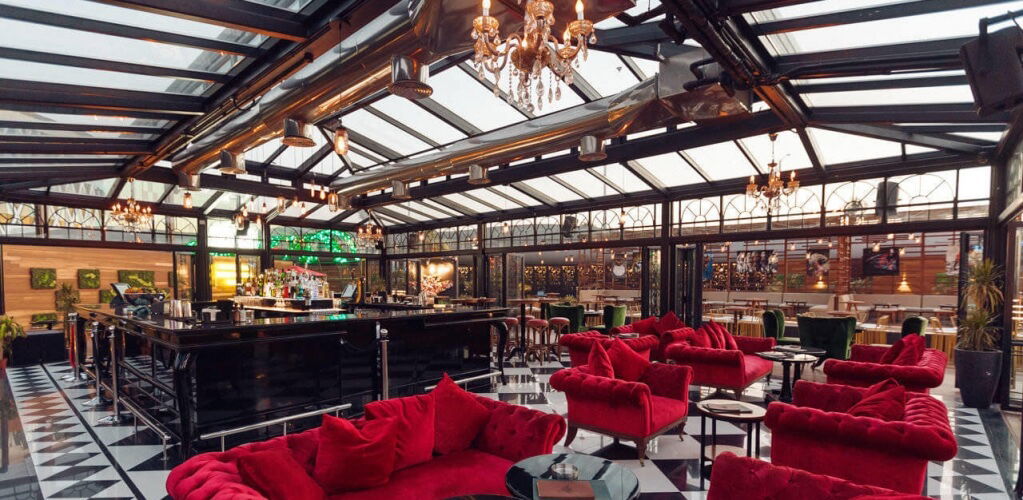 The

Solution

The project included a range of distinct areas including poolside bars, gardens, chill out spaces and a range of different venues, many of which used The Halo Group's unique modular steel build system in their construction. The exotic gardens of Soho Tiki were designed to offer a sanctuary in the sun, serving cocktails to the poolside deck and cabanas, whilst our two tier beach bar overlooking the pool added an element of tropical chic. On the adjacent side of the pool, the Luxe Glasshouse conservatory bar offered an elegantly themed drinking establishment with hints of baroque styling throughout the space. Next to this, a smart row of street food traders serving a cosmopolitan selection of global cuisines set in a communal seating area offers guests a more relaxed and informal dining experience. The covered Champagne bar was designed with a modern take on the 1920s, with rose gold and chrome hints throughout the space whereas the two-tier Negroni Bar offers an experimental cocktail experience in a unique multi-storey structure. After dark, Soho Nights two additional bars come to life as the space transforms into a buzzing nocturnal world. The team behind the project has since gone on to win the prestigious Time Out Nightlife Award for best venue which is testament to the job.