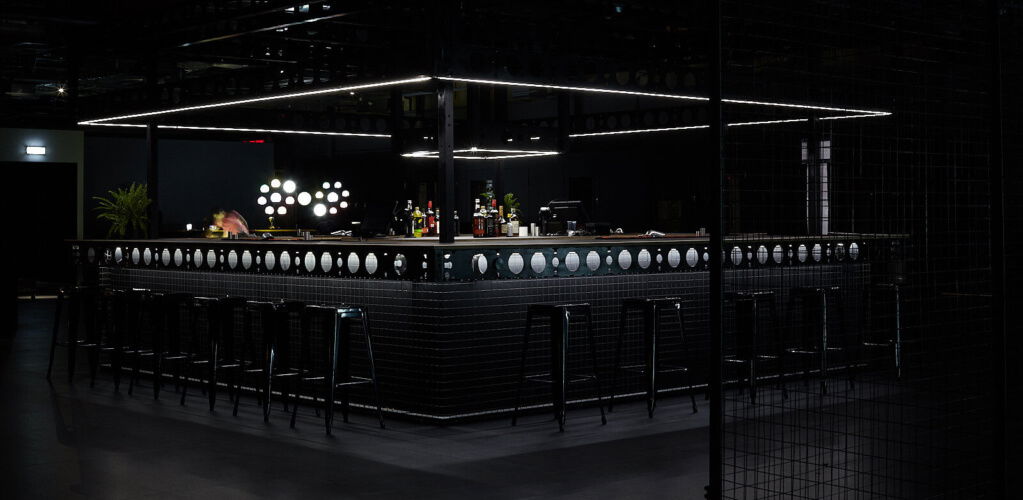 Printworks London VIP Bar
Printworks London is a groundbreaking new multi purpose event space set to change the face of London's cultural scene. This 6,000 capacity licensed venue comprises six vast events spaces, all arranged over multiple levels with a maze of corridors and rooms. The VIP bar required a complete refit prior to the venue's launch.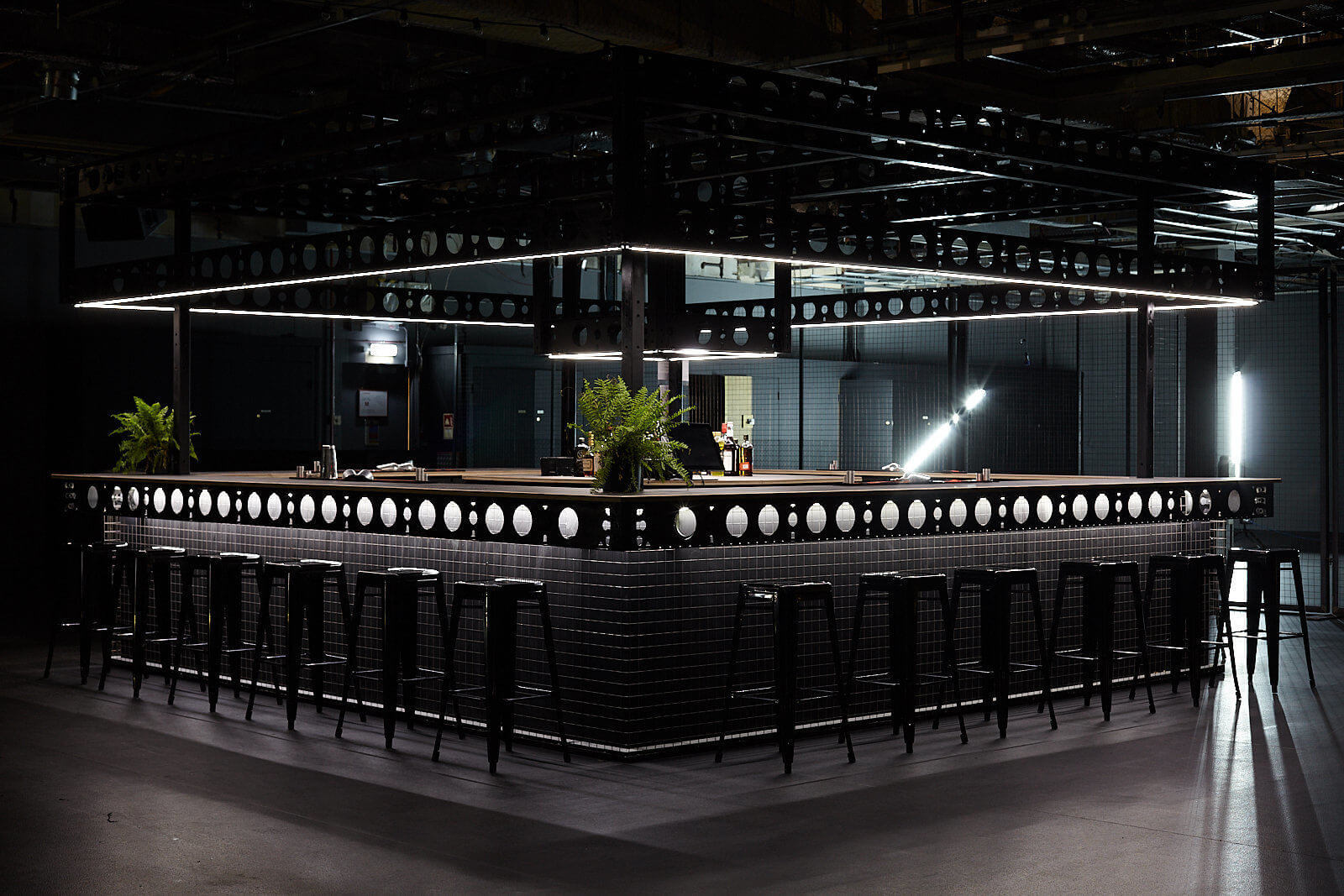 The

Brief

Originally facilitating the printing presses that once delivered the Metro and Evening Standard newspapers to London, the space which now houses the VIP bar had fallen into severe disrepair as shown in the image below from our original site visit. Our brief was to provide bar interior design services. Our client wanted to keep the look and feel of the space in line with the industrial history of the venue.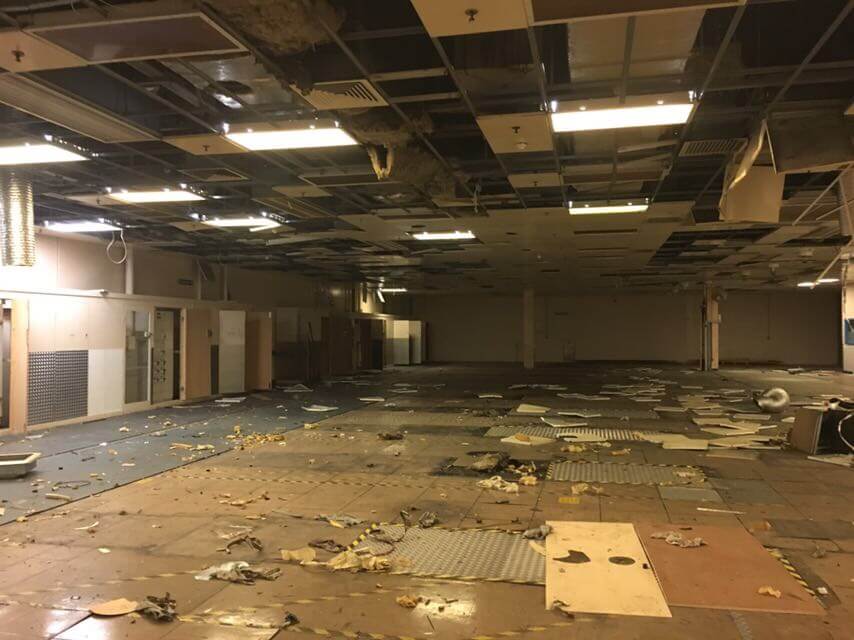 The

Solution

To achieve the end result, we stripped out the room before rewiring, re-plumping and re-rendering the walls to create a blank canvas to work with. New flooring was also laid to provide a durable foundation and a range of essential infrastructure was incorporated into the space including toilets, lighting and a new entrance and exit for crowd flow. Once prepped, we designed and built an industrial inspired central bar unit created from black steel beams, metal mesh and LED lighting as well as a secondary long service bar. Sympathetic bar seating and general styling completed the look. It was an honour and a pleasure to be involved in this exciting bar interior design project. With so many super clubs, venues and other night life spots closing their doors over the past decade – Printworks has enriched London's after hours scene and we are proud to have contributed our bar design to the overall project.