In this case study we built 3 temporary hospitality structures at Epsom Racecourse during the 2016 Derby race meet. These included a two storey mezzanine structure for event sponsor Bentley, a large double deck event bar and hospitality lounge and a series of smaller pop-up bars.
The Racecourse organisers approached us for our expertise and knowledge in creating hospitality venues & contemporary events structures. Our unique skill set enables us to design a wide variety of different infrastructure features, bars and temporary structures as illustrated through this exciting project.
The

Brief

Our brief was to design and build a set of two-tier contemporary events structures situated on The Queen's Stand & The Parade Ring Lawn as well as a series of event bars located in the public area of the racecourse. The Queen's stand structure needed to be able to withstand the weight of Bentley's newest car model which was proudly on display amidst our specially constructed hospitality area. The Parade Ring Lawn structure featured a bar on ground level an an unadulterated view of the Parade Ring from the top deck, where guests were able to enjoy first class course hospitality. The public bars formed a functional solution for the high volume of guests in attendance at the event.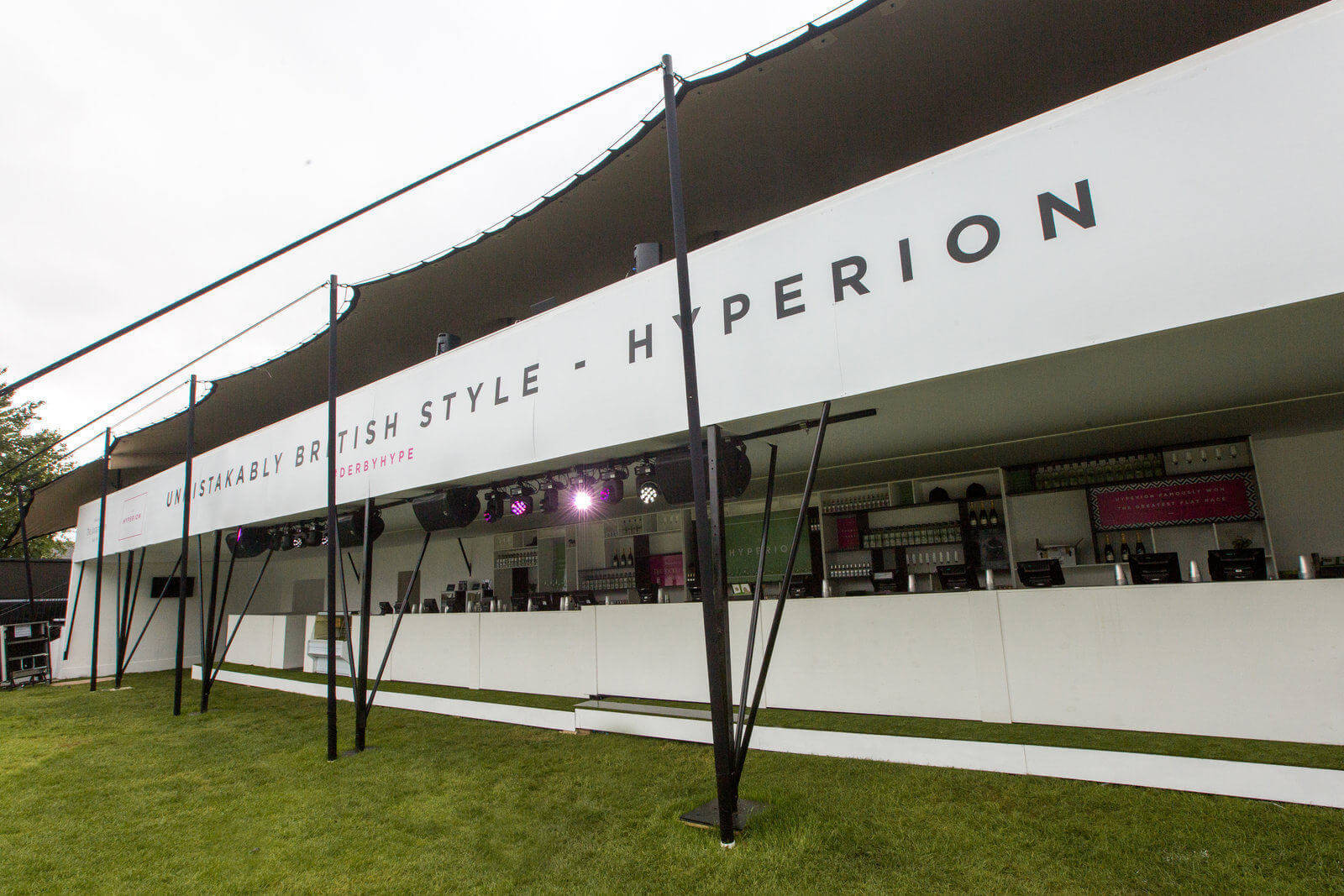 To achieve the result we constructed each of our hospitality structures by building a skeletal frame using our modular steel build system. For the Queen's stand, we built a 5mx20m mezzanine level set on a 10mx20m deck. An extended area was then added to the front of the footprint which supported a 3.6 tonne Bentley Car as a central showpiece. The structure was then housed under a 10mx20m stretch tent courtesy of Intent Productions. For the Parade Ring Lawn, we built a 5mx30m mezzanine. This was also covered by a 10mx30m stretch marquee. For the Course Bar, we built 5 interconnected 5mx5m bar units across a steep incline in a step like formation. Each structure was then clad with stud walls and flats and painted white by our carpentry team.