Nike 10K Run Victoria Park
The Halo Group is a specialist provider of modular event bars. In this case study we designed and built a high capacity service bar for Limelight Sports at the Nike 10K Run in Victoria Park, London. Our event bars provide solutions for a wide range of briefs offering unrivalled flexibility, versatility & customisation options.
Limelight approached The Halo Group ahead of the event for our specialist temporary structure expertise and knowledge. The event organizers required event bars to cater for 10,000 runners taking part at the event across the day.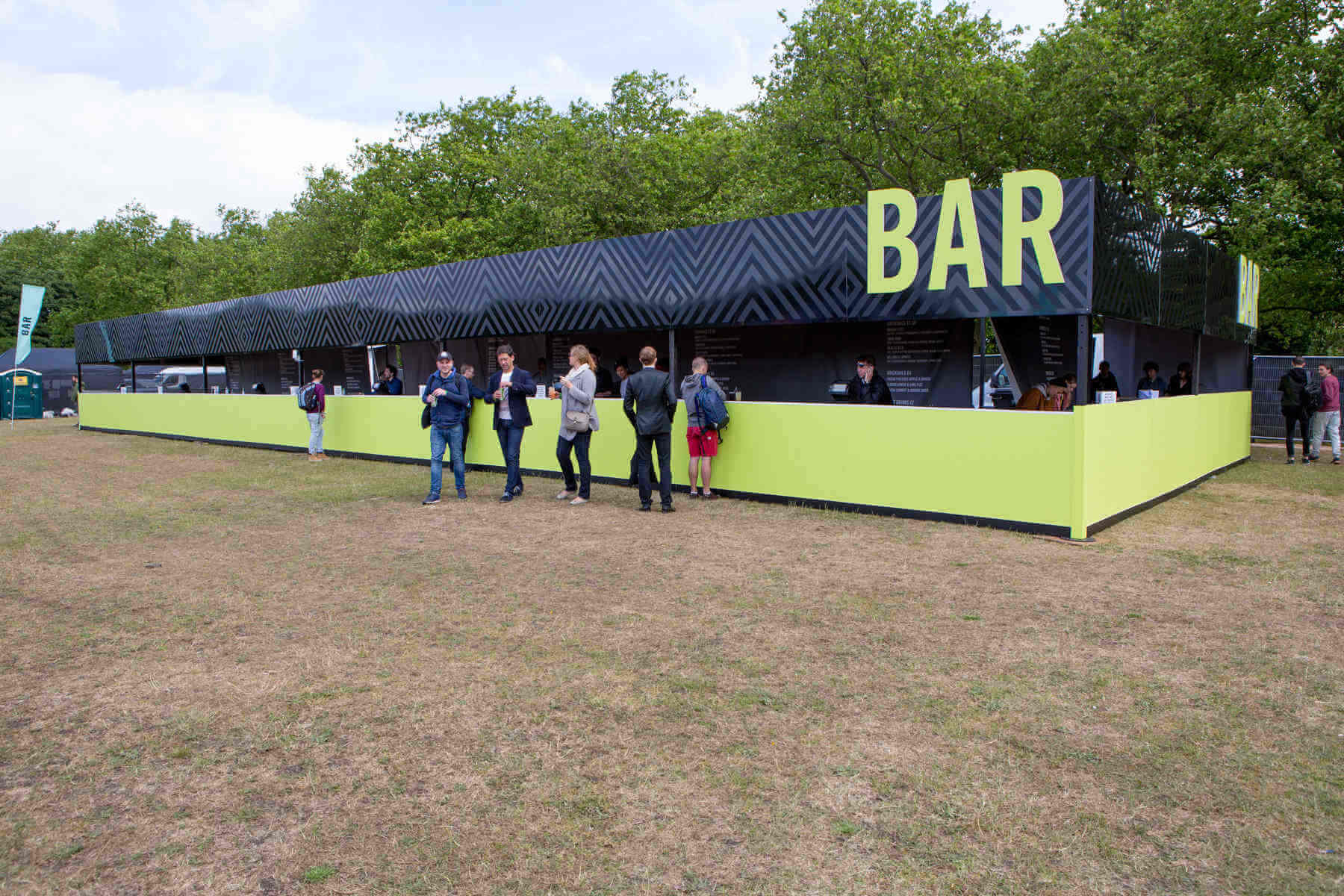 The

Brief

Our brief was to create a highly functional unit, perfectly suited to a large footfall event. Our designs featured a total of 50m of service area and included all preparation surfaces, service counters, POS and stock storage facilities which are built into all our event bars. The Halo Group also organized the operation of the bar itself in partnership with Background Bars including staffing, stock, operations, cash and general management.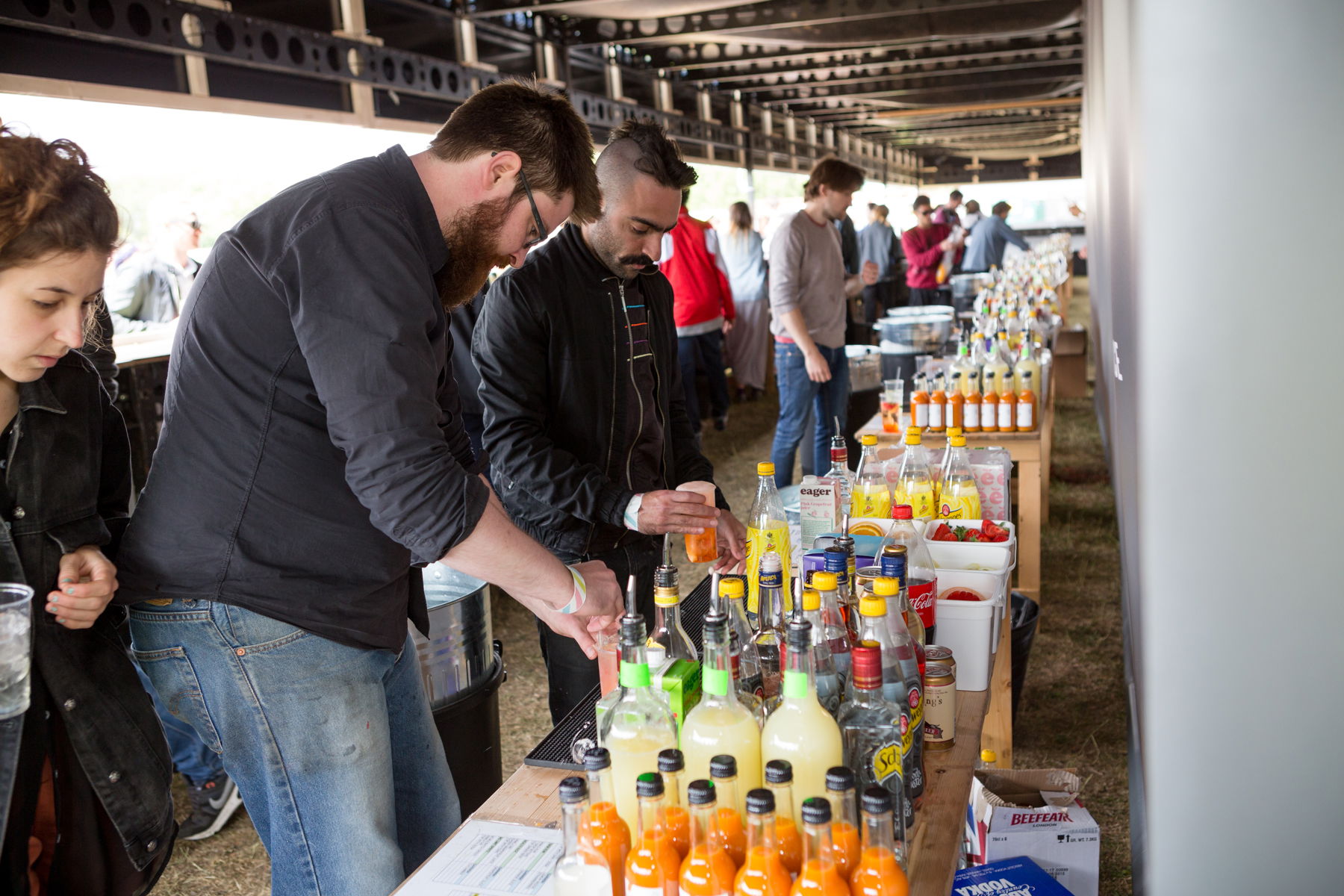 The

Solution

To achieve the end result we built a 30mx10m skeletal frame to house the bar before attaching the cladding to the frame. The branding was applied using a mixture of neon yellow vinyl logos and black Dibond trim. Finishing touches were then applied to the Dibond using a matt overlay. Our modular steel build system offers the ideal solution for clients who require event bars. Made up of lightweight RSJ beams and connector bolts, it can be built to any configuration, design or foot print and can be easily customised for a wide range of uses. It is even possible to build over multiple levels if required. For large event bars, this system is particularly well suited as there are no limitations in terms of the size and scale we can build to.