The Halo Group specialises in temporary structures for brand activations and sports events. Martini Global and Exposure Promotions wanted to create a world-class experience for tour sponsors Williams-Martini throughout the 2014 Formula 1 circuit, so they approached The Halo Group for our specialist knowledge and expertise.
This experiential activation featured a Martini bar which formed an entertainment hub with live music and DJs spread across an exciting programme at each event. The structure also showcased the latest Williams F1 car, which took pride of place in the centre of the structure. The "IE Box" (immersive experience box) completed the activation, where guests could experience all the sensations of race day first hand.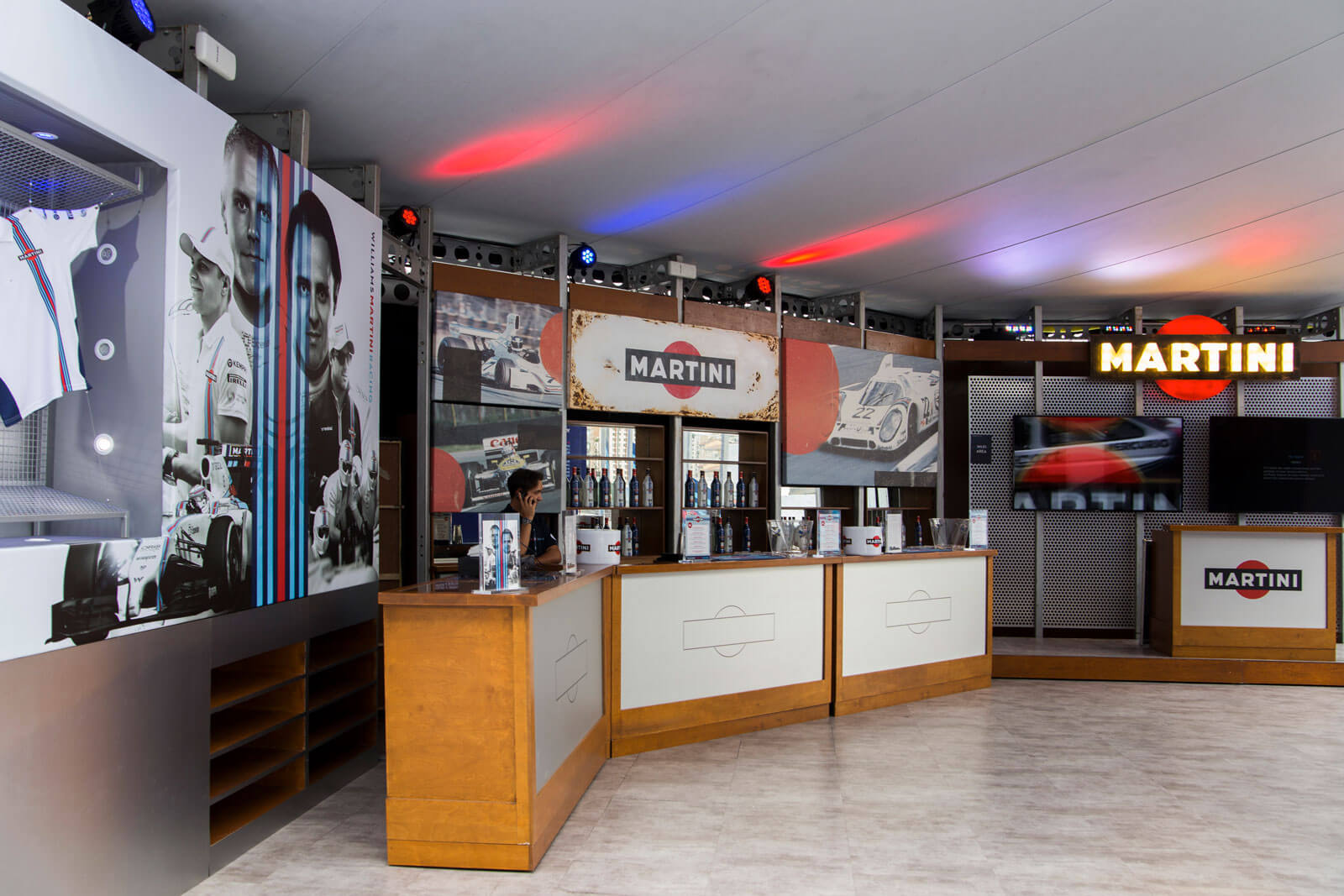 The

Brief

In an open brief, our client wanted to create a world-class, ground breaking structure with a premium finish to house the activation. Our client wanted to move away from traditional structures so they enlisted the services of The Halo Group to create the design. Our brief also included constructing the end product on site which needed to be deliverable and precisely replicated at multiple international locations across Europe.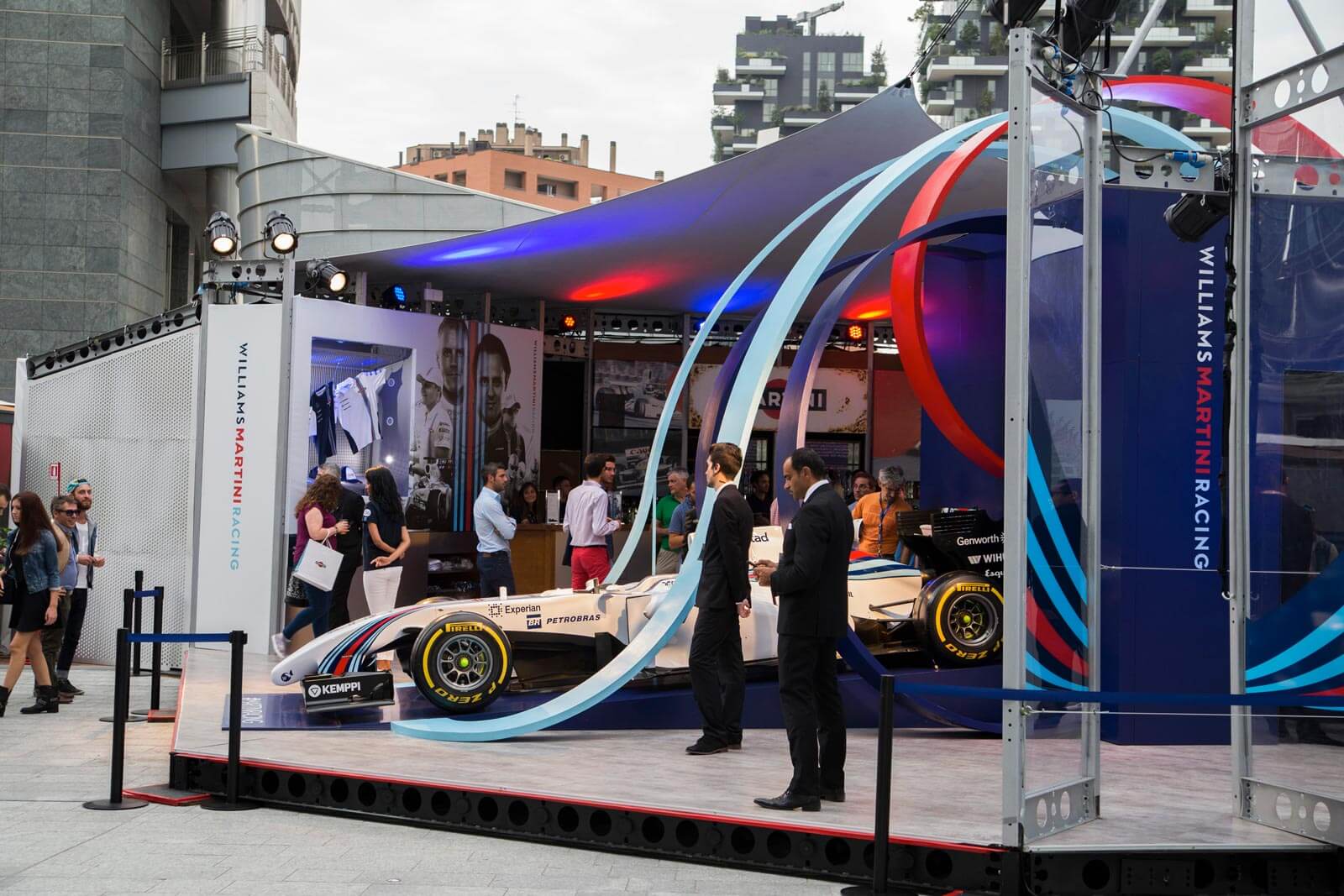 The

Solution

To achieve the end result, we utilised our modular steel build system. Our temporary structures can be built to almost any design, configuration or layout. The system is completely unique and is made up of many different lengths of RSJ beams and connector bolts. Highly versatile, it allows our team more flexibility when creating striking designs. For the Martini Williams experiential activation, we designed an hexagonal shaped base which featured vertical columns configured in a flowing formation around its perimeter, inspired by aerodynamics of air flow. Sound, lighting and AV equipment were incorporated into the design, attaching directly to the structure frame thus eliminating the need for additional truss work. With its exceptional weight bearing properties, the structure was able to support a plinth with the F1 car positioned on top, the IE box, two bars and of course 100s of guests. To complete the look, a specialist stretch canopy was also installed by our roofing partner Intent Productions.