In 2016, we joined forces with Outside Collective to design and build a bespoke obstacle course for Fitbit in support of Sport Relief 2016 at the Olympic Stadium.
Fitbit's mission statement states they have a "passionate team dedicated to health and fitness who are building products that help transform people's lives. While health can be serious business, we feel it doesn't have to be. We believe you're more likely to reach your goals if you're encouraged to have fun, smile, and feel empowered along the way".
The

Brief

Our brief was to help bring this ethos to life through 8 separate obstacles and fun challenges. The concept took inspiration from everyday activities including a washing line styled zip wire complete with a clothes hanger handle bar, an escalator / staircase climbing challenge-representing the journey to work, a tunnel of hanging impact bags to charge through inspired by the scrum of the daily commute, a giant washing up bowl ball pit filled with 14,000 plastic "bubble" balls for people to wade through, and finally a piano inspired set build where participants had to use their balance and agility to step over the keys.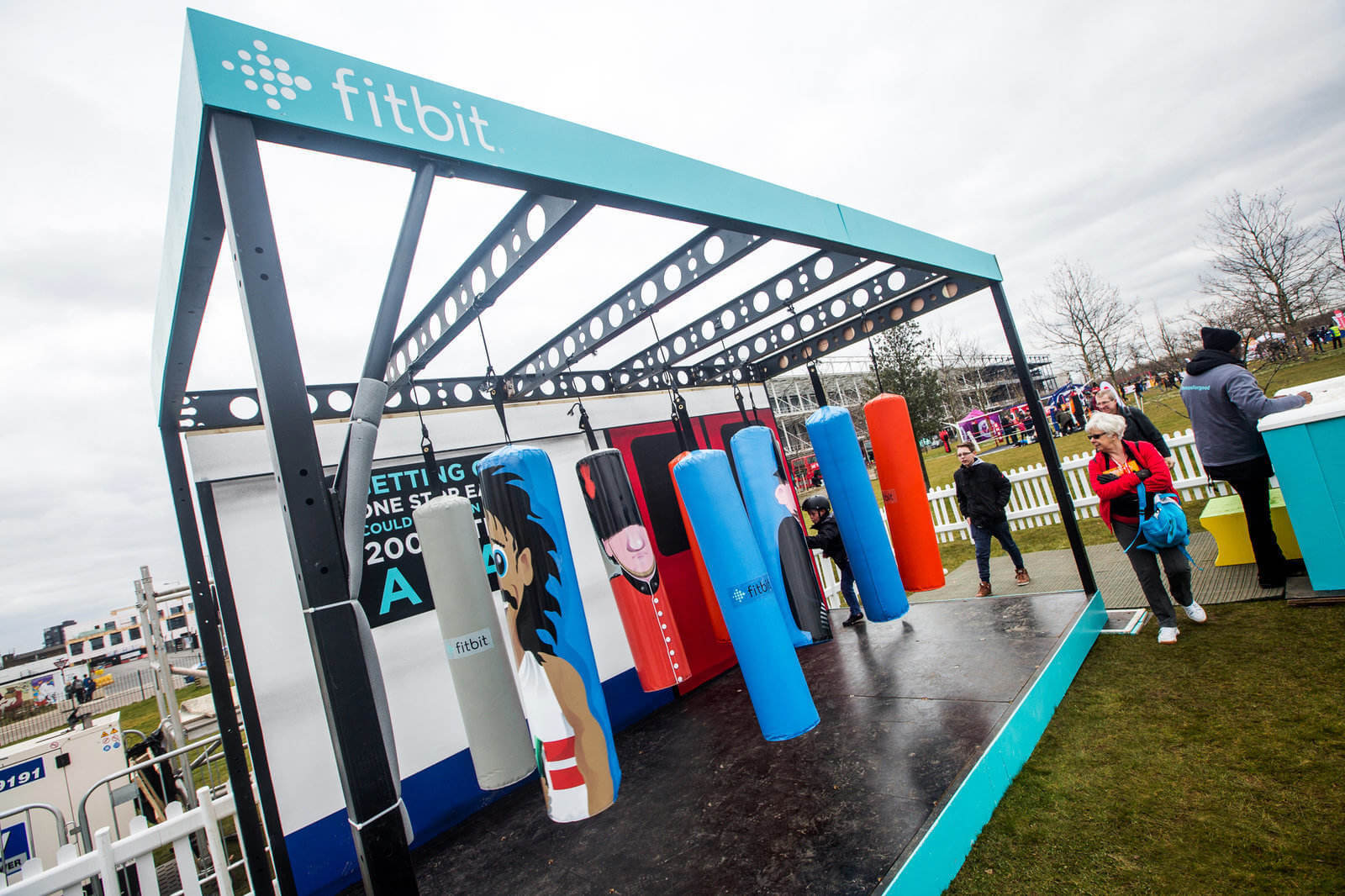 The

Solution

To achieve the end result, each component was designed & built by The Halo Group utilising our modular steel build system as a framework. The system is ideal for bespoke projects such as this due to its flexibility and strength. The Halo Group's production team pre-fabricated all cladding elements ahead of the installation, which were then branded onsite to create the final look. The build window for this project was 12 hours so a lot of pre planning went into the project to ensure ease of installation onsite.