Our initial contract with Formula E was to upgrade the Gaming Arena within the E Village.  Formula-e say: "The Allianz E-Village is Formula E's dedicated fan festival devoted to exploring the racing series, experiencing the latest innovations and enjoying some of the best entertainment alongside all the racing action…..At every round of the Championship is the E-Race – a virtual competition…where drivers battle against the fans on simulators, that replicate all the action on-track"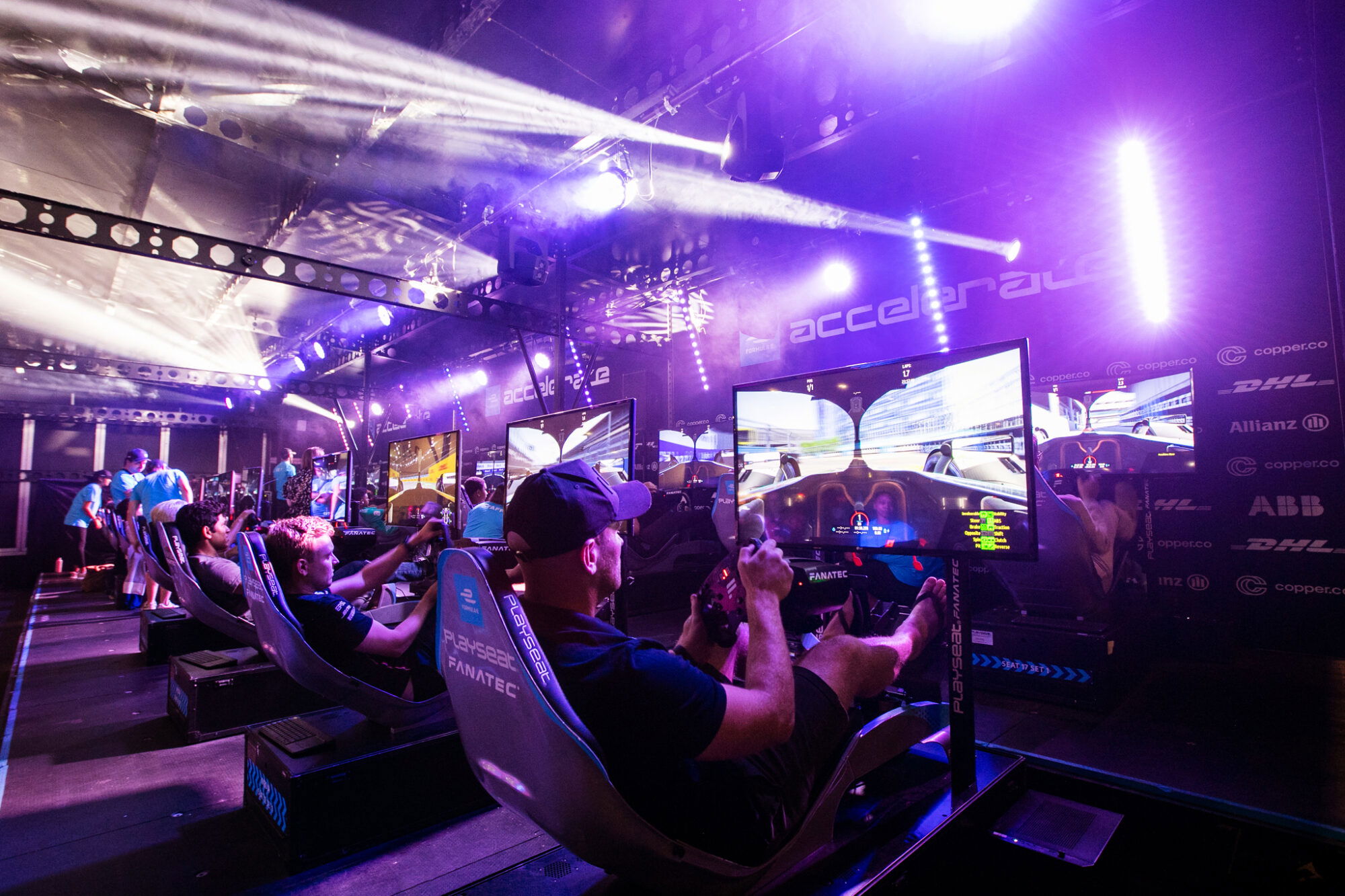 The

Brief

To design and build a bespoke 30mx15m event structure / activation for Formula E to house the E-Race in an exciting multi-national project. The structure was to withstand a full tour year on year, whilst meeting the sustainability and transportability criteria.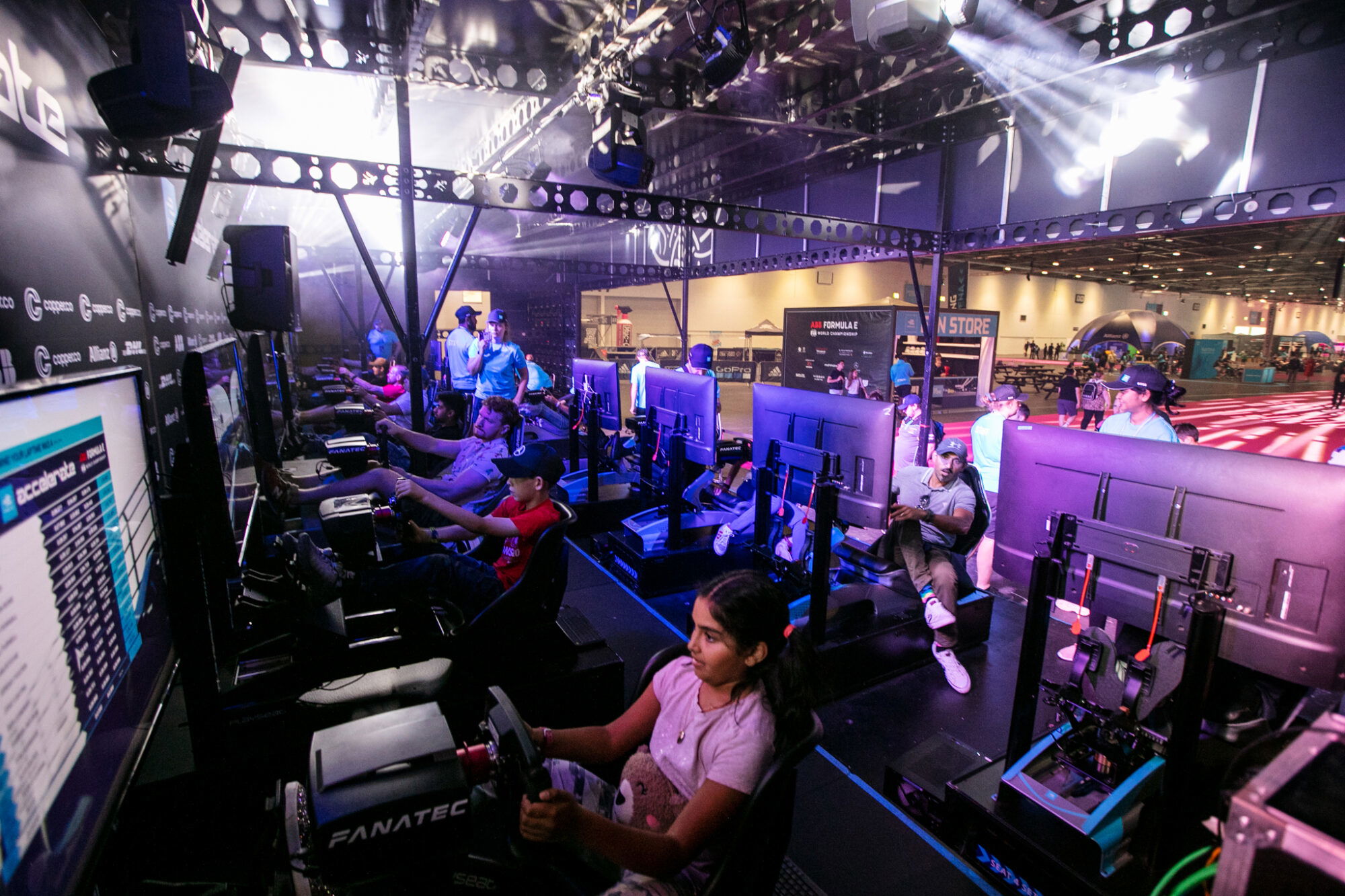 The

Solution

We designed a bespoke 30 x 15 m activation using our unique system.  The design featured an edgy interior with raw steel beams, whereas the exteriors sleek black finish featured a futuristic, digital look and feel.

With only 5 days allocated for construction at each site, we needed to engineer a range of new build components to enable the erection of the frame, incorporation of the walling system, weatherproofing treatments, the application of a fully branded finish and the integration of the gaming hardware, AV equipment and lighting within the five-day limit. The success of this development program has resulted in a range of revolutionary new event structure products being brought to the market, which the Formula E Gaming Arena was the first to feature.