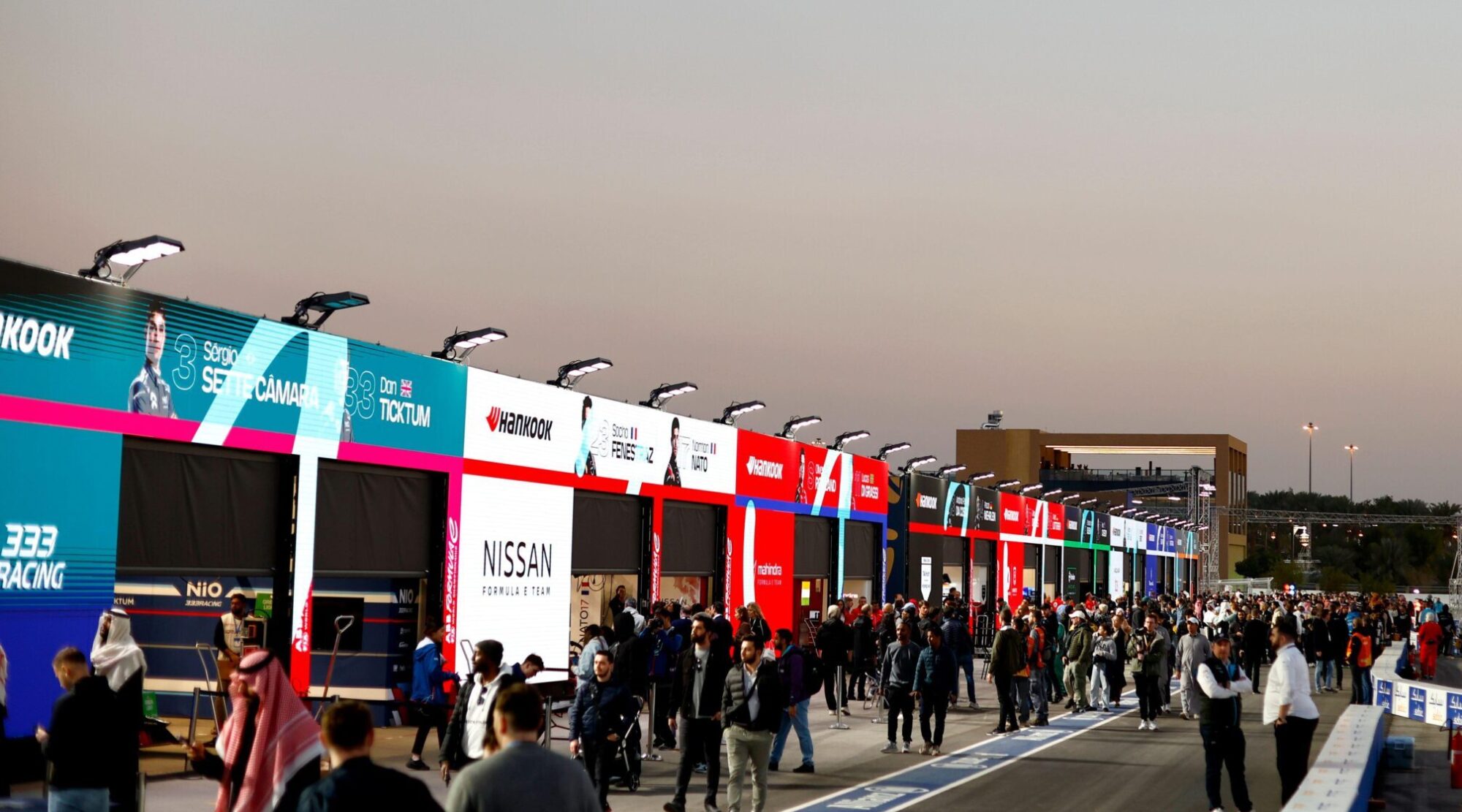 Formula E Pitlane Garages Diriyah
THE

BRIEF

We teamed up with LED screen technology experts ADI TV to design and build the first ever digital pit lane in the history of motorsport for the Formula E 2023 Diriyah ePrix.

We were first invited by Formula E in 2021 to design and build a pitlane that worked as a temporary touring structure, with the attributes of a permanent garage. One of the biggest benefits of the Halo structure is the ability to secure audio, visual and LED tech directly to it, without the need for extra truss or fixings. So when it was designed we had the vision to future proof the modular structures with digital technology.   At the prototyping stage, we brought in ADI's expertise and were able to bring the garage to life at the testing circuit in Valencia.  

18 months on and Formula E were keen to fully realise this vision at the Season 9 Diriyah ePrix which is the only night race in the calendar and could truly bring the LED technology to life.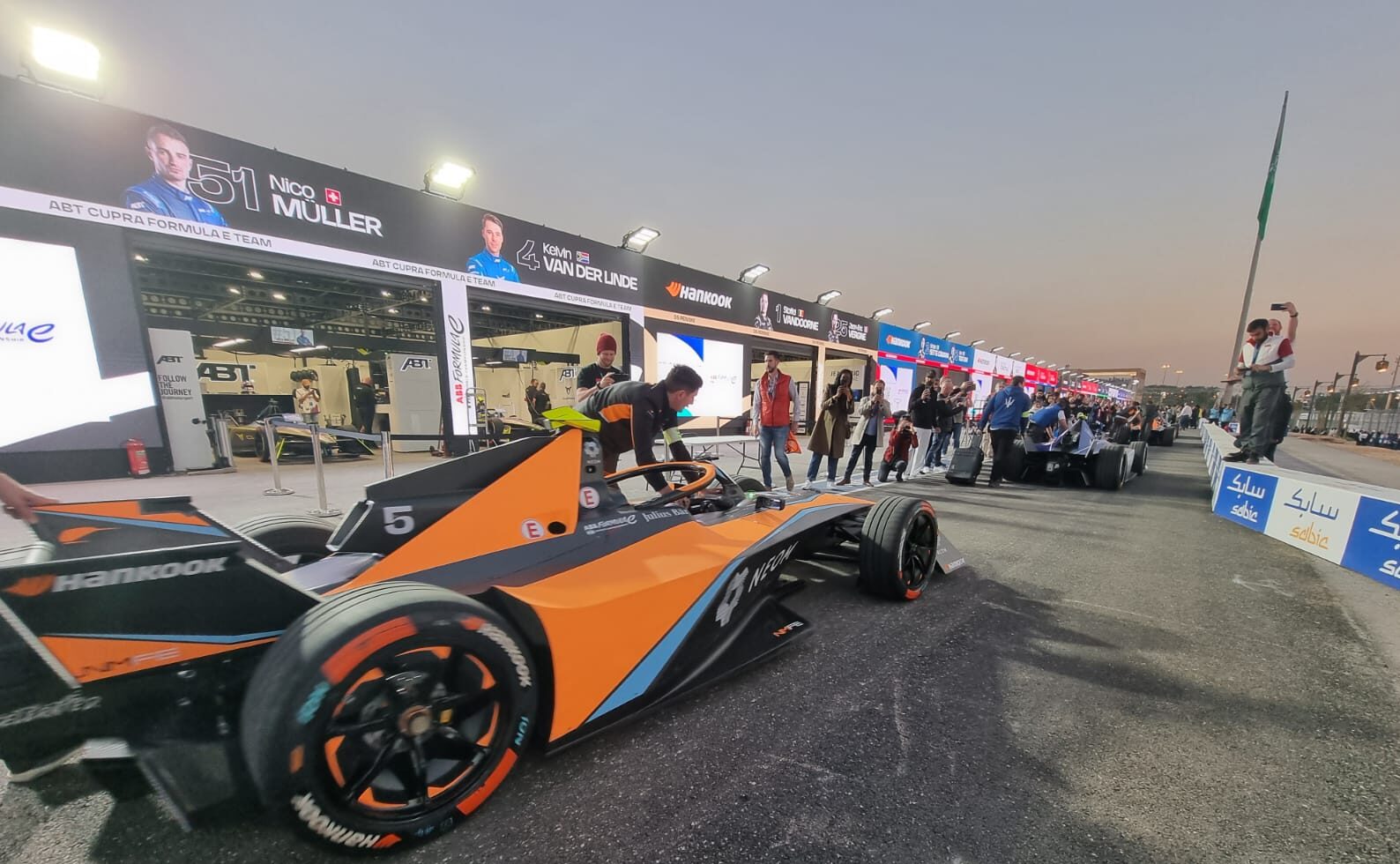 THE

SOLUTION

The modular nature of our Halo steel system meant the garages could be easily adapted, without additional cost. So with approval from our structural engineers, the aluminium frames used for branding, were switched out and seamless LED screens were added.  

ADI installed 500 square meters of LED screens directly to the front face of our garage structures. Transforming each individual garage into a digital canvas, allowing animated video content to run seamlessly across the entire pitlane or change with the flick of a switch, to individual team content.  The live content could also reflect what was happening on the track, with FIA race decisions, flags and statistics streamed directly onto the digital canvas. 

With it being the first ever LED pit lane in the history of Motorsport, it was a real step into the unknown and completely transformed the audience experience. The partnership with FE and ADI allows us to chase innovation and push the boundaries of what is possible, and being able to create a prototype together and see it through to a first in motorsport, is incredibly exciting.