Part of our mission at Halo is to create experiences that bring people together. One of the most rewarding aspects of our work is when we get the opportunity to work with local councils to transform empty spaces into vibrant places.
In 2018, Harrow Council won funding from the Mayor's Good Growth Fund, to develop a town centre site previously used as a car park. As one of the most deprived areas in Harrow and with a growing population, Greenhill Ward has poor access to play and limited green space.
The council appointed architects CarverHaggard to design Greenhill Place. A 'new square for Harrow' creating town-centre opportunities for food businesses, a showcase for art and public space for markets, events and play.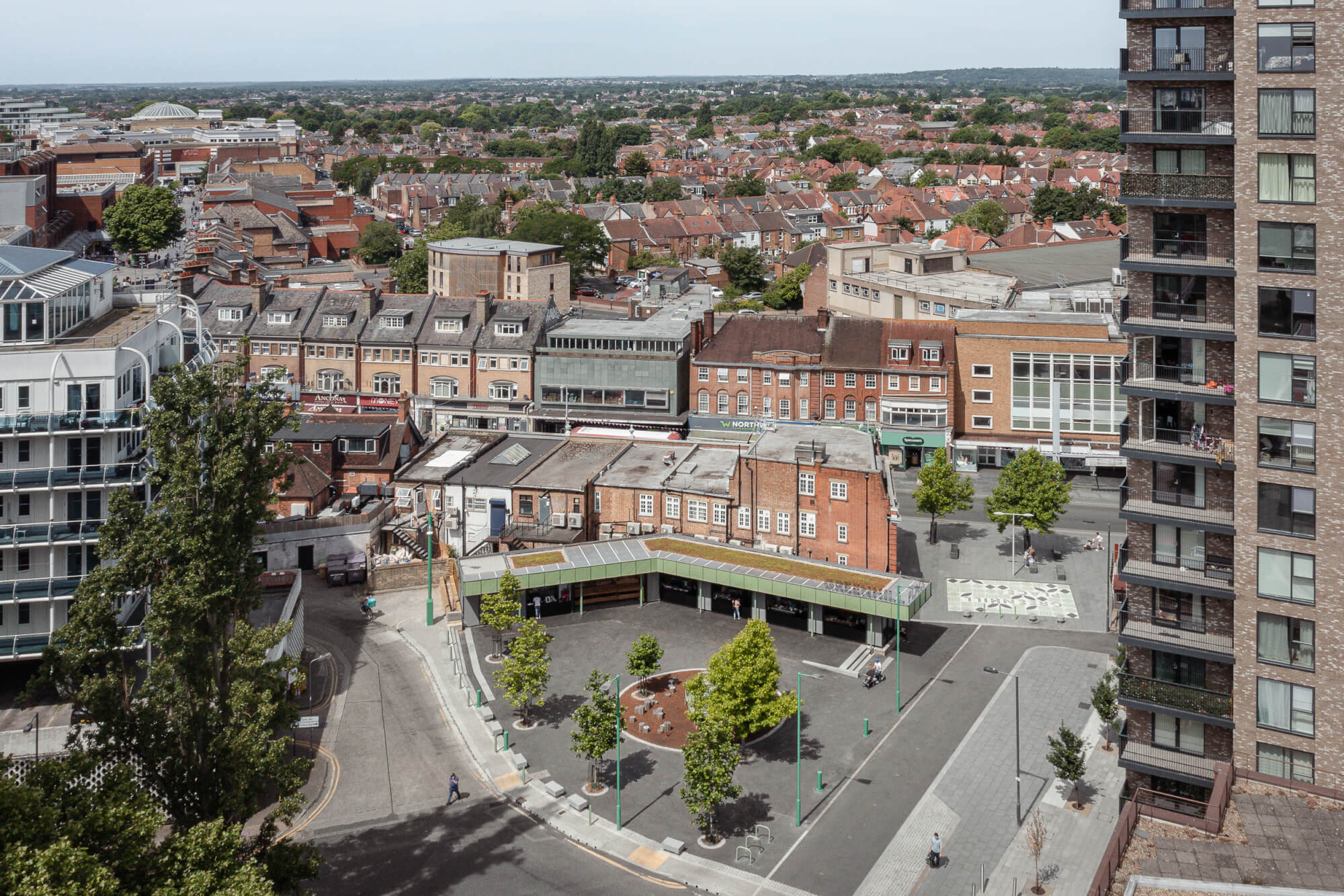 The

Brief

The heart of the brief was the design and build of five bespoke food traders kiosks and a covered seating area. We were given the opportunity to tender following our successful builds at Camden Market and Lost in Brixton venue. So we submitted a design for the market using our modular structure system and were appointed shortly afterwards.

The biggest challenge was meeting the budget Harrow had allocated for the project in the tender. When working for a council, every pound spent is coming from the community, so it is important that it is approached correctly without any waste. We managed to meet the brief and come in on budget for the original scope, by managing all elements of the fabrication ourselves, and very efficient build phase plan of works.

The

Solution

For the submission, we had to demonstrate that our team would be able to develop the chosen designs and work collaboratively through the planning application. We were able to do this by proposing our lightweight steel structure, that can be erected with hand tools, without complex machinery or scaffolding on site.

The structure and finishes were all prefabricated offsite as modular frames and panel elements, which allowed us to work quickly and efficiently and meet the programme for the project, to reduce the time on site.  All materials & components were selected with a 10 year life span, which was requirement in the tender.

The design which CarverHaggard had proposed combined the different food kiosks and ancillary spaces into a single building to shape the public space.  Working from this design and planning grid, we proposed a construction approach to honour the original design using our methods.  This included building a shared 3D model to integrate all the components such as finishes and roller shutters, and spending some analysis in R&D to develop some specialist elements.

Another key feature was the Sign itself, mounted onto our cantilevered roof. This proposed some challenges in regards to the loads required but the method was agreed with our structural engineers and we honoured the rest of the construction by laser cutting the design from steel plate.

It was a strong collaboration, and the whole team involved are very proud of this transformation of the old car park into something so community-focused.

"It's great to see a place that was once so unattractive and gloomy doing everything that we hoped – it's a busy public space with food kiosks serving local businesses and residents, and a free showcase for local artists. It hosts a market three days a week, with one third of stalls provided free to local start-ups. It has proven itself as a space for large and small events so far and will be an important part of local celebrations for Diwali and Christmas, working with the Harrow BID."

Shehzad Ahmed, service manager for high streets and business support, Harrow Council

All photography Francesco Russo