Red Bull Formula 1 Hopspitality
Creation Group service brands, agencies and events by creating bold and innovative experiences. Red Bull's mission statement is; Giving wings to people and ideas, so bringing the two companies together to disrupt Formula One trackside hospitality was always going to be game changing.
THE

BRIEF

Creation Group required a structure to underpin the Red Bull Formula One Pole Position activation which incorporated a rooftop skatepark, viewing platform terrace, shop and nightclub.

Positioned in a prime location between the new trackside Hilton Hotel and the British Grand Prix starting grid at Silverstone, and hosting some of the Formula One teams highest profile guests. The Halo Group had to build a structure that could maintain the strongest structural loads possible, meet very specific design requirements from Creation Group and be visually impactful to bring the Red Bull brand to life.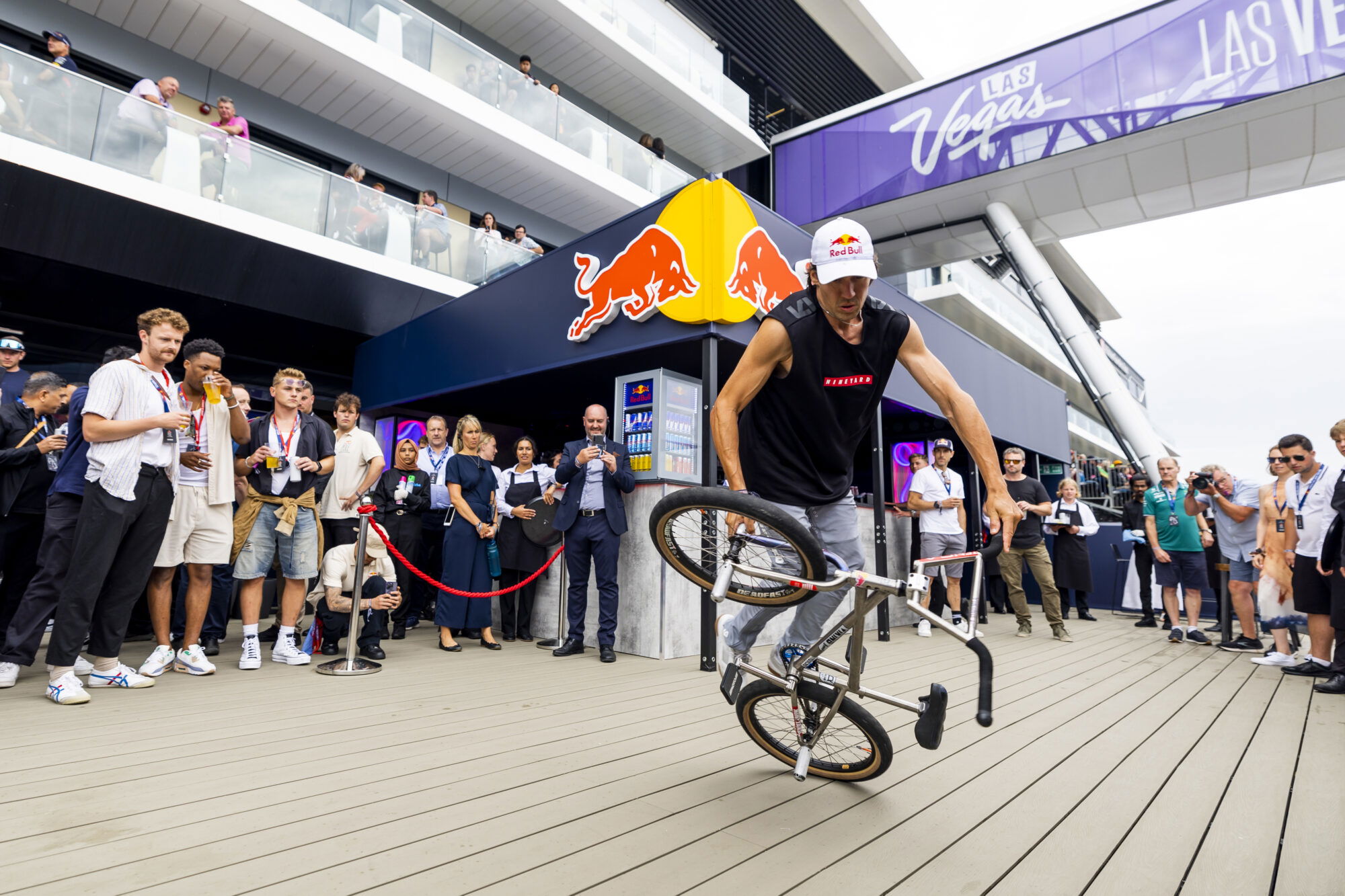 THE

SOLUTION

We provided a large ground floor deck and 20m x 15m open mezzanine structure that connected to both the terrace of the newly built Hilton hotel and an adjacent temporary structure that ran the length of the starting grid at Silverstone.

To meet the specific height requirements on 2 sides, we adapted our standard modular steel system and fabricated bespoke height columns which enabled the waterproof mezzanine to seamlessly join the existing hotel balcony. We also rolled out the first example of our heavy deck, a beefier version of our modular steel system that increases the loads on our viewing platform handrails and maximises the capacity on the mezzanine.

The ground floor deck also had a high loading capacity with exposed structural beams overhead to create the eye-catching nightclub space. When it went live, the venue incorporated the dancefloor, lounge area, bar and sound and lighting systems, all mounted directly to our structural system.

We are extremely proud to have played a part in delivering what was a very successful activation.