The Halo Group specialises in the design and build of hospitality structures. In 2015 we were approached by the organisers of Royal Ascot to design and build a hospitality bar. Our knowledge of temporary event venues, mezzanine structures and specialist event infrastructure was a key factor in the client choosing The Halo Group for this exciting project.
Royal Ascot is one of the world's premier race meetings. Steeped in history and tradition, Ascot personifies the very essence of horse racing. With many premium hospitality structures on site, we understood the importance of creating something truly special for the event organisers. The Equus bar served Champagne to guests across each day of the event.
The

Brief

The build required the design and construction of a double deck structure to house a Champagne bar on the ground floor and to feature an exclusive lounge space on the upper tier complete with sofas and flat screen TVs to watch the races. The delivery had to be premium, stylish and bold. All our hospitality structures are constructed using products that are unique to The Halo Group.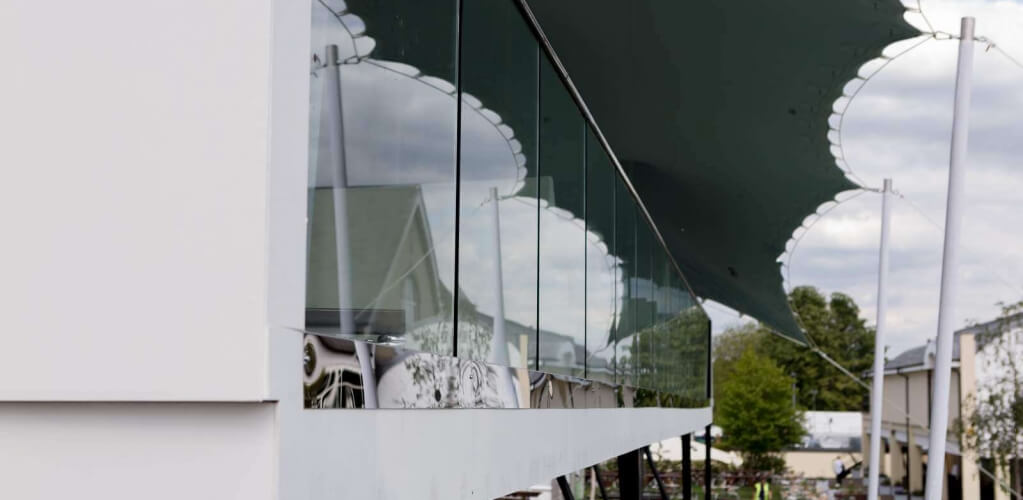 To achieve the end result we built a 15mx5m two storey skeletal frame which was set on a larger steel frame deck to fill the overall footprint. The frame was then fitted out with studwork and clad in marine ply flats which were then painted white on site. Our design featured glass balustrades, polished chrome handrails and kickers and an arctic white stretch marquee courtesy of our partners Intent Marquees. These elements gave our structure a clean, crisp finish and really brought the activation to life. Branding and artwork were then applied to the finished surface to complete the look. The end result saw an elegant activation which immediately became one of the most talked about hospitality structures on site.