The Halo Group specialises in semi permanent structure design, temporary buildings and temporary event structures. In 2017 we built a set of luxury VIP chalets at St Tropez Polo Club. The complex was split into individual units, each of which was sponsored by a different luxury brand.
This semi permanent structure build project utilised many of our specialist services including our in-house design studio, creative production team and structural build crew to help create a premium end product.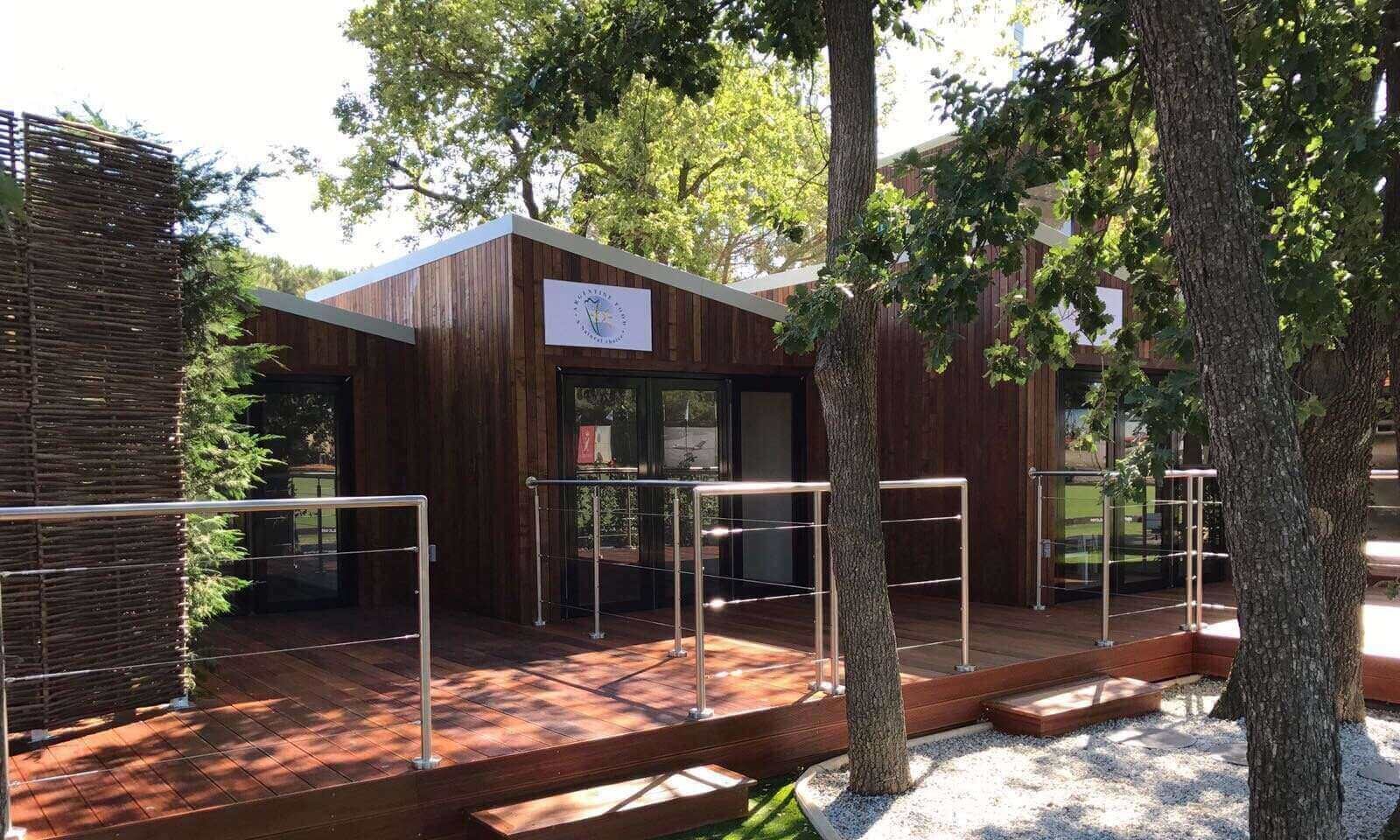 The

Brief

Our client wanted us to create a new semi permanent structure complex and hospitality concept for VIP guests to enjoy over the summer. The brief was otherwise completely open, giving us a blank canvas to create something genuinely unique. A key part of the project was to ensure our semi permanent structure design could be easily rebranded, as sponsors will change from year to year – so we had to come up with the appropriate solution in response. The look and feel of the chalets had to reflect the luxury brands and clientele, so we placed great emphasis on premium materials, craftsmanship and design.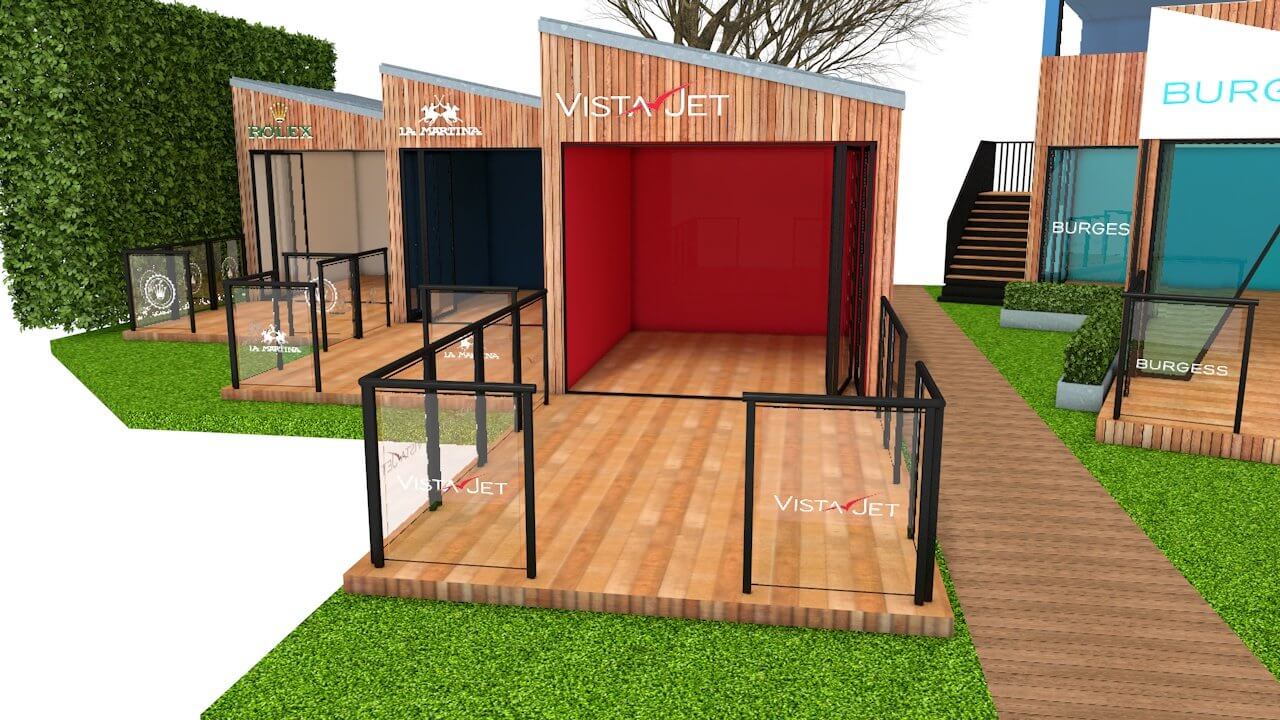 The

Solution

To achieve the end result, we used our unique modular steel build system to create each of the units. Featuring clean, geometric lines – our concept was designed to be both visually impactful but also practical with each chalet benefitting from unadulterated views of the polo field. Clad in premium wood and finished with high end fixtures and fittings, our semi permanent structure designs have elevated the VIP experience at St Tropez Polo. As well as the benefits to the Polo Club, this bespoke project has also raised the bar within the hospitality and temporary structure industry to new levels, which is something The Halo Group is immensely proud of.