We are the proud production partner to Night Tales and worked on the Tokyo Nights pop-up project created by Background Bars and Red Gallery.
This exciting creative brief entailed transforming a 20,000 square foot car park in East London into a fully immersive Tokyo inspired environment for an 8-week series of award winning events.
The

Brief

Our brief was to design and build the site, a multi level Tokyo cityscape set in the heart of London. The organizers create a fresh theme each year and our job is to realise their vision. This brief required various multi level modular temporary structures within the design to achieve the high-rise hustle bustle of this iconic Japanese city. The client also wanted to portray the diversity of Japan with its rich tradition and ultra modern culture. Achieving this balance was crucial.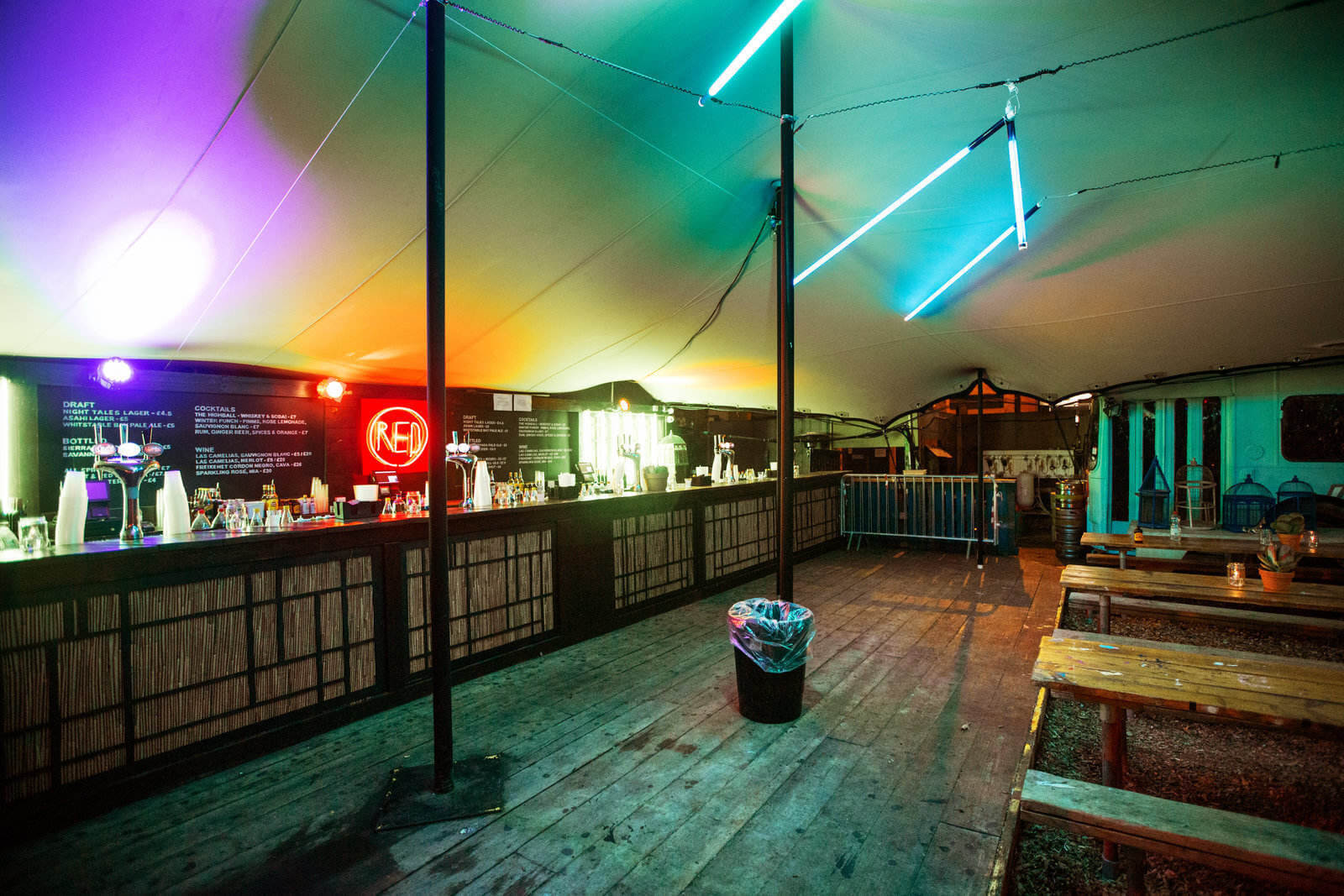 The

Solution

To achieve the look we recreated the back streets of Tokyo using our unique modular temporary structure system to support the production features. Our design came complete with neon signage, authentic typography and Japanese street art. Winding through the alleyways, the urban theme continued with a two-storey "Love Hotel" taking centre stage. The Love Hotel provided a seedy undertone and showcased our art team's scenic painting techniques and set building knowledge to recreate the look and feel of chipped plaster, rusty metals and other distressed elements. Individually styled street food vendors line the main strip, completing the downtown area. Each unit was designed and built by The Halo Group. Across site and in stark contrast a more traditional double storey Japanese structure dominated the main space. Boasting 100s of stunning hanging lanterns spread across its fascia the design featured clean lines, lightwood finishes, back lit screens and low-level seating across its two floors. A simple white, red and black colour palette prevailed throughout the design.