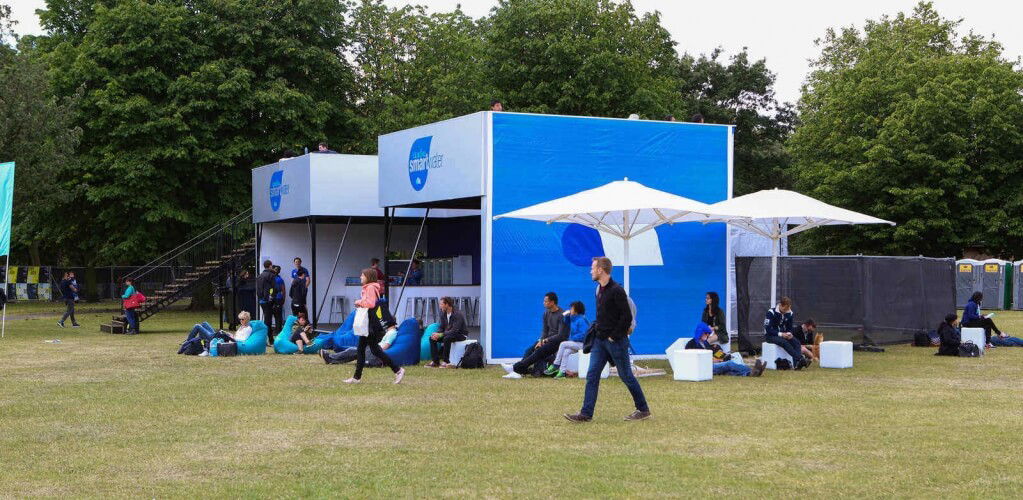 Smart Water - Nike 10K Run
The Halo Group specialises in modular structure hire for a wide range of events including sporting meets, festivals, brand activations and exhibitions. We are experts in the field of specialist event infrastructure solutions. For this campaign we provided our products and services to Exposure Promotions & Smart Water at the Nike 10K event in Victoria Park, London.
Exposure Promotions approached The Halo Group for our specialist knowledge and expertise within the structure hire market. The client wanted to create a 2 storey structure design for Smart Water which would function as a sampling distribution point on the lower level and a viewing platform on the mezzanine deck.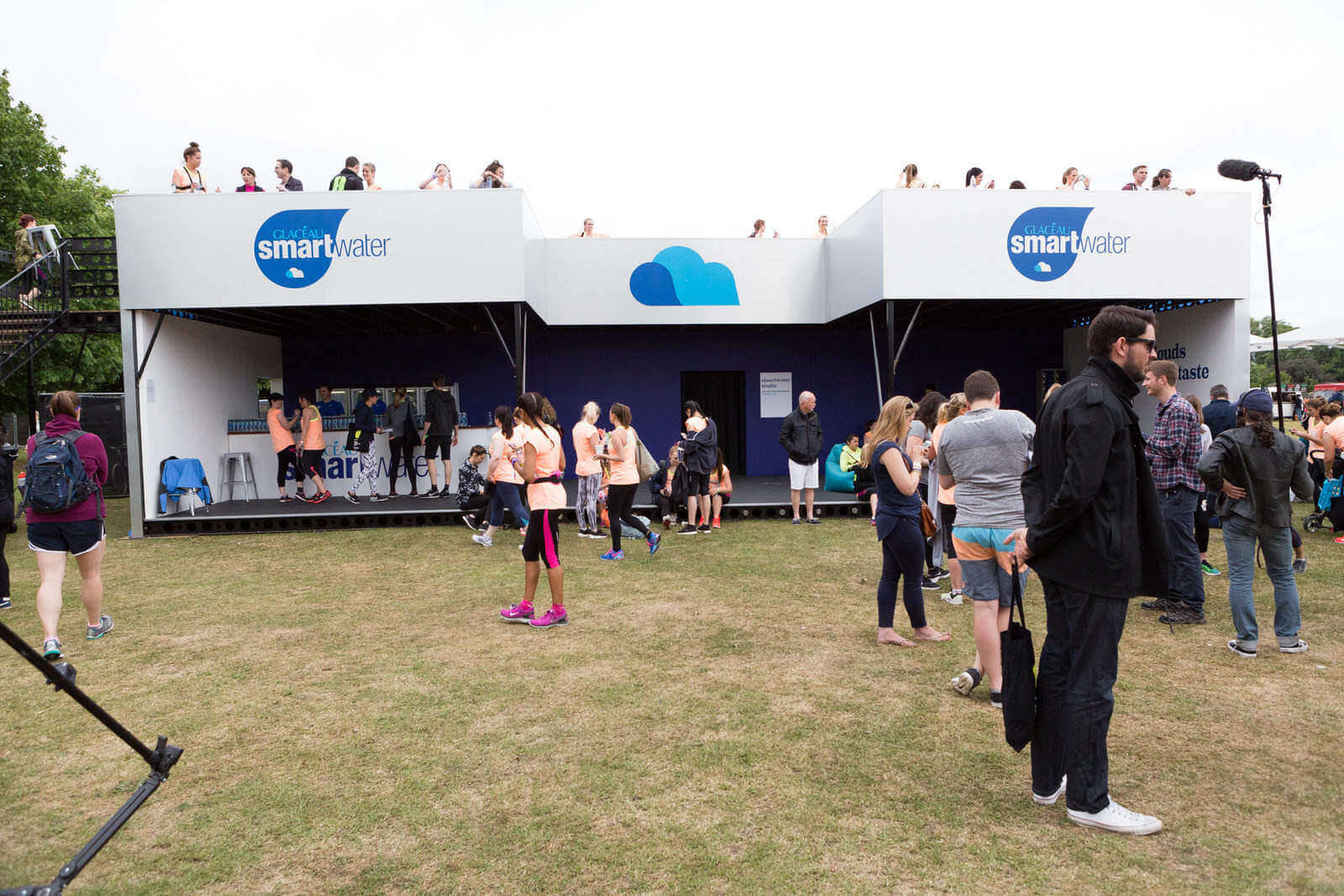 The

Brief

With 10,000 runners taking part in the race, sponsor Smart Water required a fully branded, functional and flexible solution. Our brief also required the inclusion of a mezzanine viewing platform on the second tier with prime views across the finish line. Our structure hire products are unique. Our system is made up of multiple lengths of lightweight RSJ beams and connector bolts and can be built to almost any design, size or configuration – thus making it the ideal product for this build. We can easily build over multiple levels without the need for plant or heavy machinery.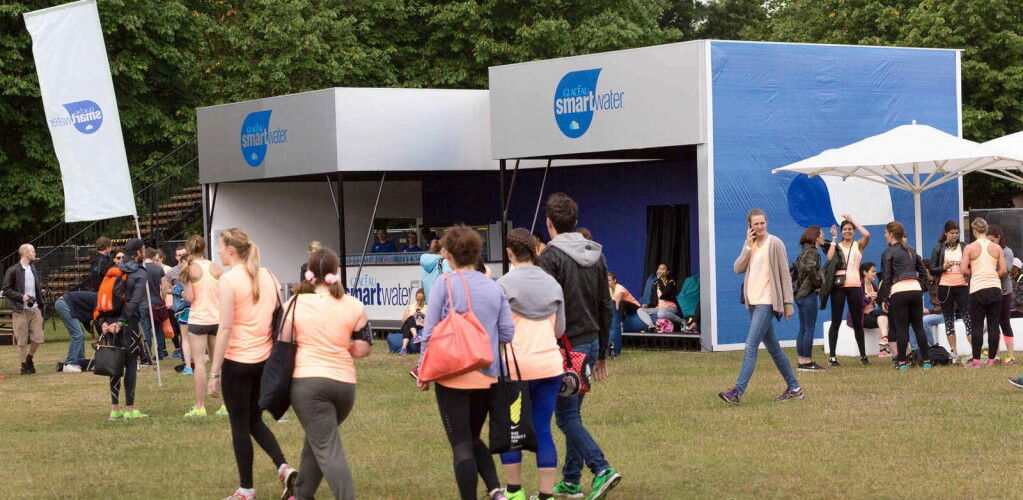 The

Solution

To achieve the end result, we created a 15mx10m U-shape skeletal frame. This was then clad using a combination of stud work and marine ply flats and specialist stretch fabric casement material. The outer branding featured a premium brushed aluminum Dibond and also featured vinyl logo overlays to help bring the branding to life. To finish the build, an experiential photo booth was installed into a 5mx5m section at the rear of the structure. Inside, UV lights were installed to highlight various production features and guests were invited to write on photo boards in UV pen to personalize their photo opportunities.