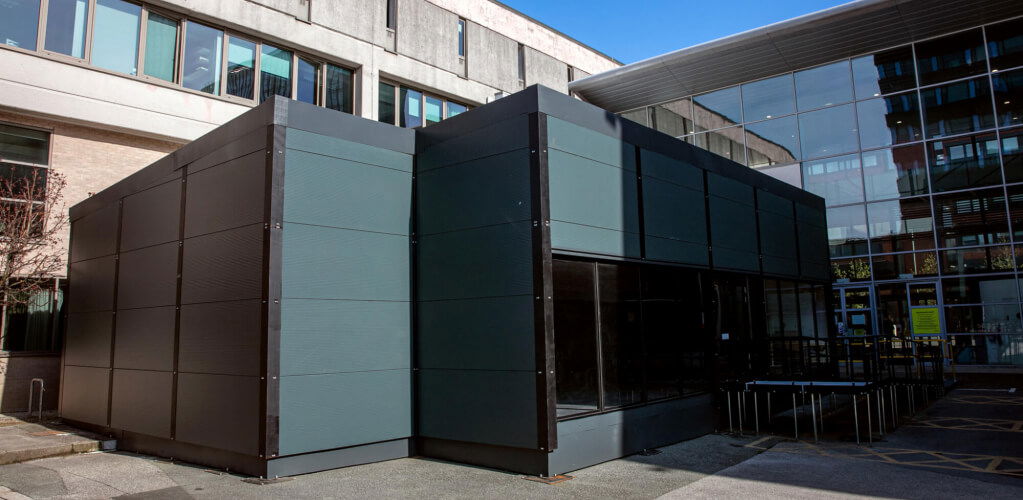 Royal Northern College of Music
We firmly established our modular steel system in the events industry, where the requirements for a temporary structure are fast paced with structures being in place from a day to up to a few weeks. Over the last 6 years Halo has expanded our knowledge and expertise into the construction industry, to deliver more semi-permanent and permanent Design & Build projects
Applying our expertise to design a fit for purpose temporary structure that can merge the strengths of a permanent build with the flexibility of a temporary structure. This experience meant we were perfectly placed to meet the needs of the Royal Northern College of Music (RNCM) to expand their studio space after lockdown restrictions were eased.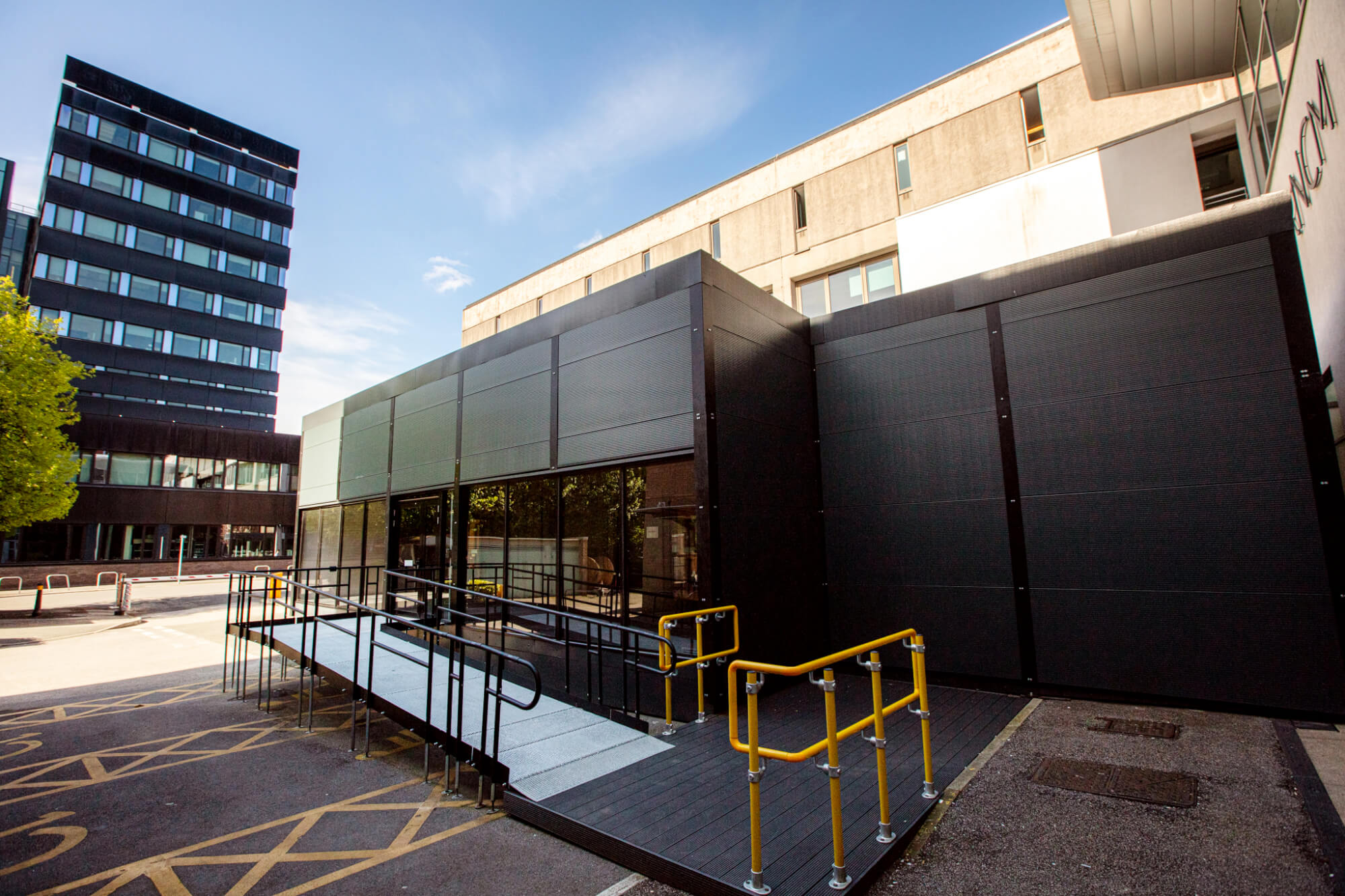 The

Brief

RNCM put out a tender for a temporary structure to house 3 sound proof music studios and expand their studio space for a minimum of 18 months. The requirements set out in the tender were complex given the small footprint they were working too. There were temporary requirements of the space needed for the planning application and a more permanent look and feel required for the finished space to house the sound proof studios. Amadeus a specialist sound company were already appointed to design and build the studios.
The

Solution

The initial tender had specifications that would bring the costs well over the available budget. With our experience across temporary and permanent builds we were able to work with the architects and the College to simplify the design and bring the overall costs down, meeting the needs of the brief and offering a monthly hire on the temporary of the structure, cladding and windows.

After a few rounds of design and alterations to meet building control and planning specifications, the chosen structure built was a 17.5m x 15m, raised ground floor secure building. The frame was clad in reusable rigid PIR insulated panels on the walls and roof with double glazed windows, and push release fire doors. Once complete a raised floor system was used to bring the finish floor level up to that of the studios and an access ramp added to the front to retain full disabled access.

Our Halo team were onsite for one week to complete all the main structural works. We then returned for a second week to work alongside Amadeus to fit out the interior and assemble the sound proof studios and to sign off the project with building control.

The planning was applied for 18+ months but due to the nature of our structure system, there is the possibility for it to stay in its new home indefinitely or until RNCM would like to see it moved or dismantled. With both options only taking a couple of weeks to return the site how we found it.