Summer Tales by Night Tales
In the summer of 2015 The Halo Group rejoined forces with multi-award winning pop-up organisers Background Bars to create a fresh venue styling concept which saw an evolution of their critically acclaimed pop-up food, drink and music venue Night Tales, become Summer Tales!
The Halo Group created a sun-drenched urban tropical setting in the heart of East London which saw the creation of an installation complete with a two-tier jungle village, sun terraces to catch the rays, swing chairs to drink cocktails, hammocks to kick back & relax and private treehouses perfect for groups of friends. In a complete venue styling overhaul of the Rivington Street car park, Summer Tales took the pop-up concept to another level.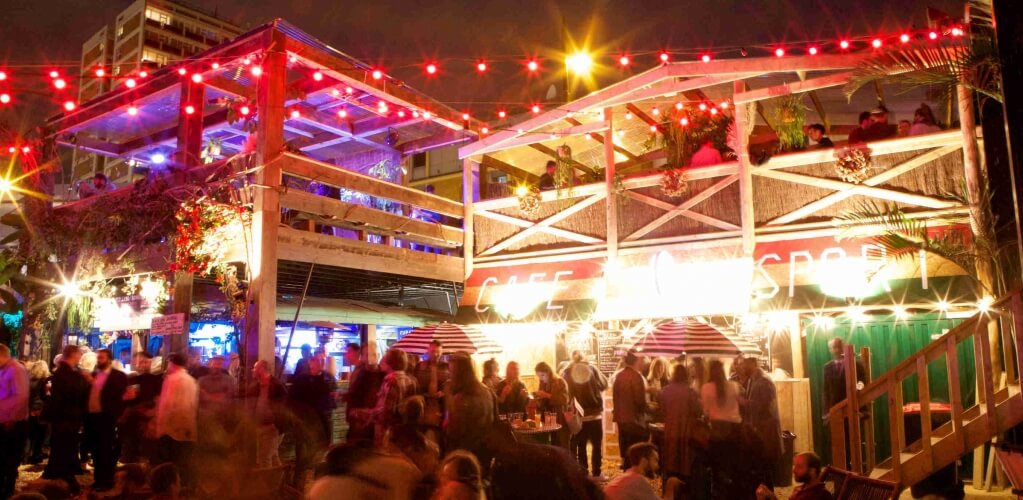 The

Brief

Our brief was to create something completelty original for Background Bars. The London pop-up market is highly competitive so our client wanted the venue styling to really stand out from the crowd. Our previous designs for Background Bars' Night Tales project had also set the bar very high so to continue on this trajectory was also essential.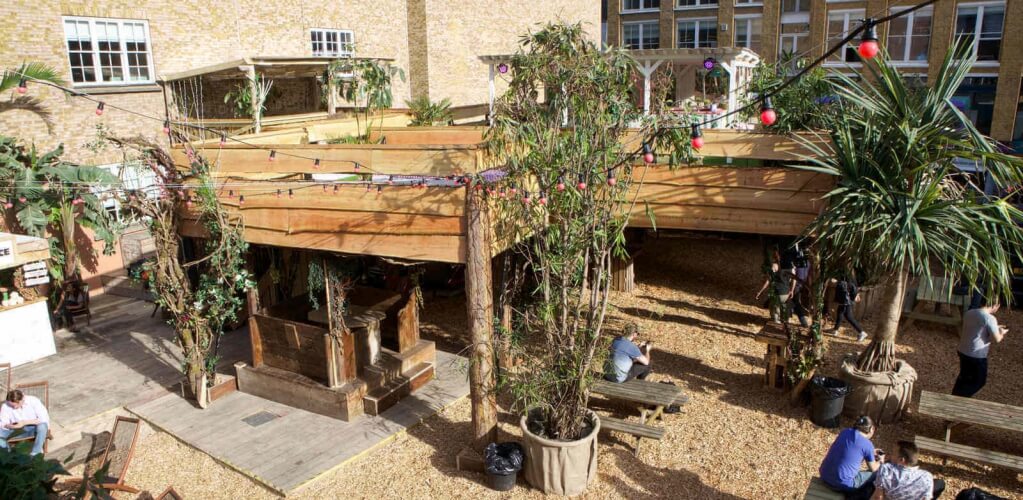 The

Solution

To create the look we designed and built an imposing jungle archway to give instant impact and wow factor on arrival. For the more daring, a multi level adventure trail set high in the canopy above allowed guests to enjoy an idyllic birds-eye view of the site like never before. As members of the public entered they were fully immersed into an incredibly authentic setting complete with real vines, coconut shells, twisted woods and other natural materials, each giving its own layer of character to the build. The Halo Group provided all the structures onsite including the two-tier sky village, 3 bars and the individually styled street trader stands as well as general venue styling across site.