Wimbledon Tennis Championships
When Wimbledon approached us to enter into a tender for their temporary structures for the Championships.  We knew this partnership was the perfect fit.
Wimbledon were looking to improve the current offering with the temporary structures, they wanted them to look like permanent features seamlessly blending in with the current site.  The other big factor to play with was sustainability, Wimbledon are making big steps forward on the site and wanted the temporary structures to contribute to this progress not hinder it.
At the design stages we took inspiration taken from the existing buildings on site,  from the newer feature ribbed cladding on Court Number 1 to the more historic elements like the handrail features around Centre Court.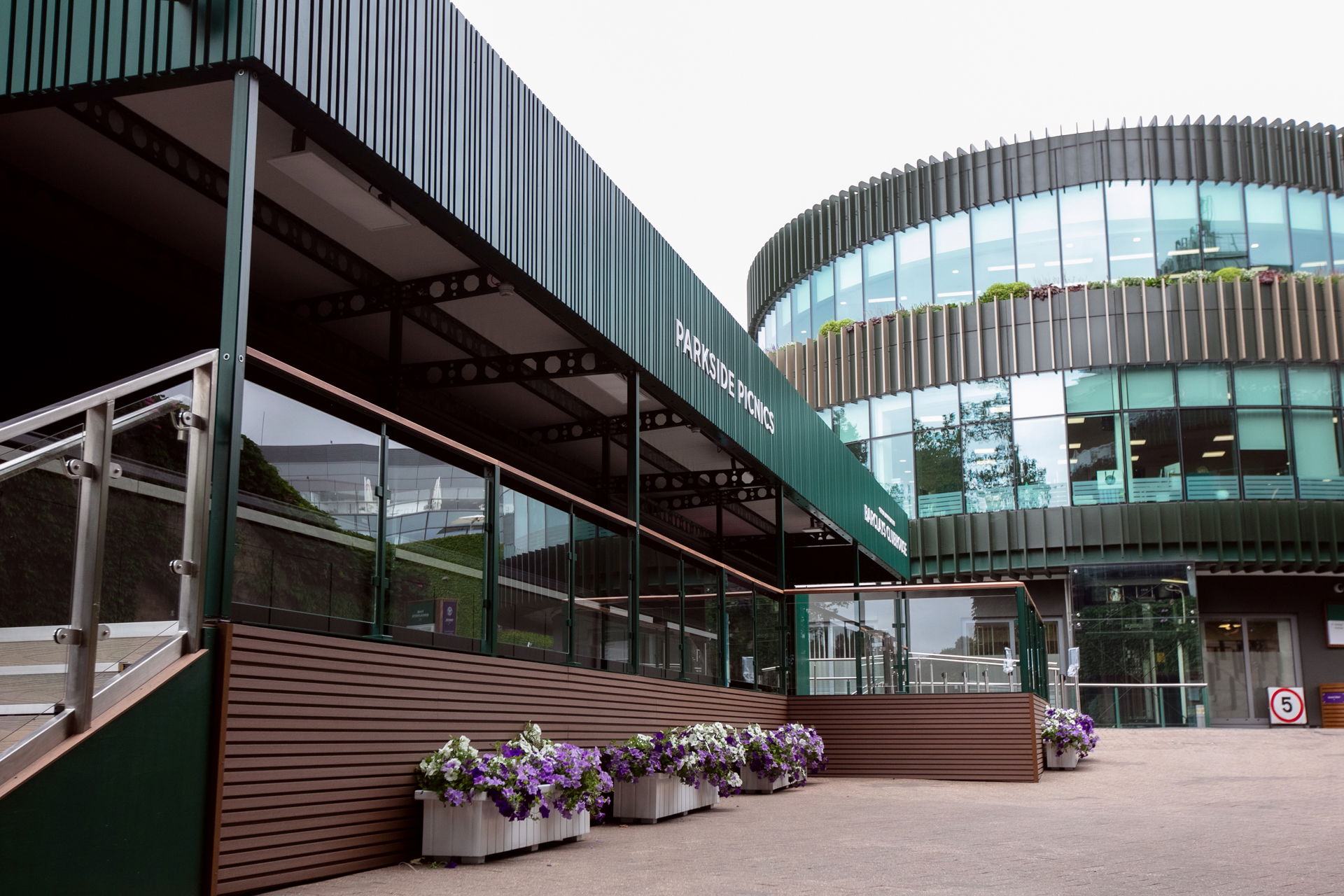 For our structures we use permanent materials in a demountable way so it was easy for us to achieve the permanent finish.  We design everything to be reusable, from the main structure to the fixtures and fittings, which meets ours and Wimbledon's sustainability targets.
As a site Wimbledon is completely unlevel, we were able to get over challenges this poses with our unique levelling system.  The prestigious Tea Lawn outside Court Number 1 consisted of three individual structures running down a hill, seamlessly joined with no stepping required.  
Our usuals signature black Halo steel was for the first time in full colour as we matched the Wimbledon green.  This is now a service we will be offering to all premium clients.
With 7 new structures delivered this year the feedback from the client and visitors to Wimbledon has been overwhelmingly positive.  Our demountable temporary structures are a perfect fit for premium sporting events such as Wimbledon.