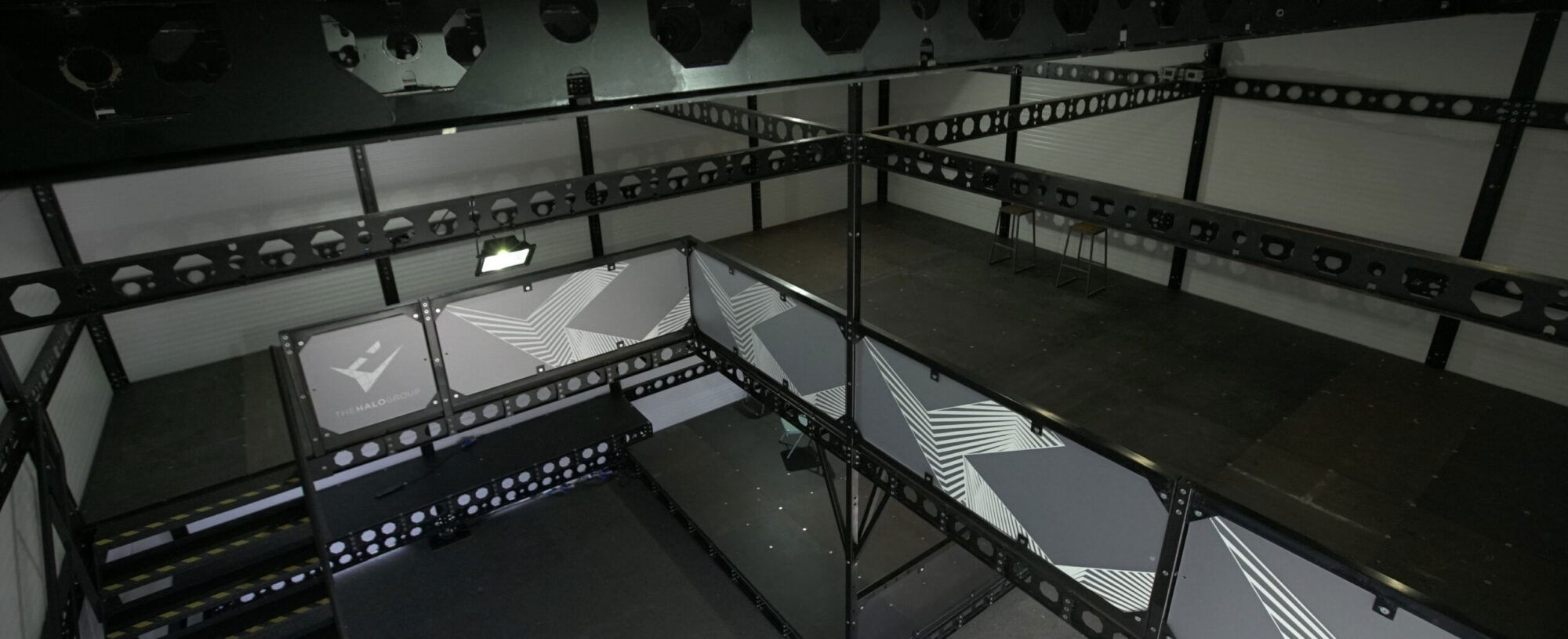 Key Sector Case Study
Temporary Warehouses
From expanding your current space or redesigning a new one with our modular steel system we can design you a fit for purpose temporary warehouse or temporary building suited to your requirements. Initially developed for the events industry, our steel system can be built and de-rigged quickly, efficiently and safely, without the need for heavy machinery. Your temporary warehouse or building can be installed within a couple weeks with minimal interruption to your business.
FEELS PERMANENT
Our buildings have the flexibility of a temporary building with the structural integrity of a permanent one. Create secure units, add levels and increase capacity with mezzanines. We designed the beams with high loading rigging points throughout to rig lighting and equipment. The adaptable levelling system allows us to go to ground at a variety of sites. Adding a deck can give you the option to add a finished floor, or keep it at ground level to give access for plant and vehicles.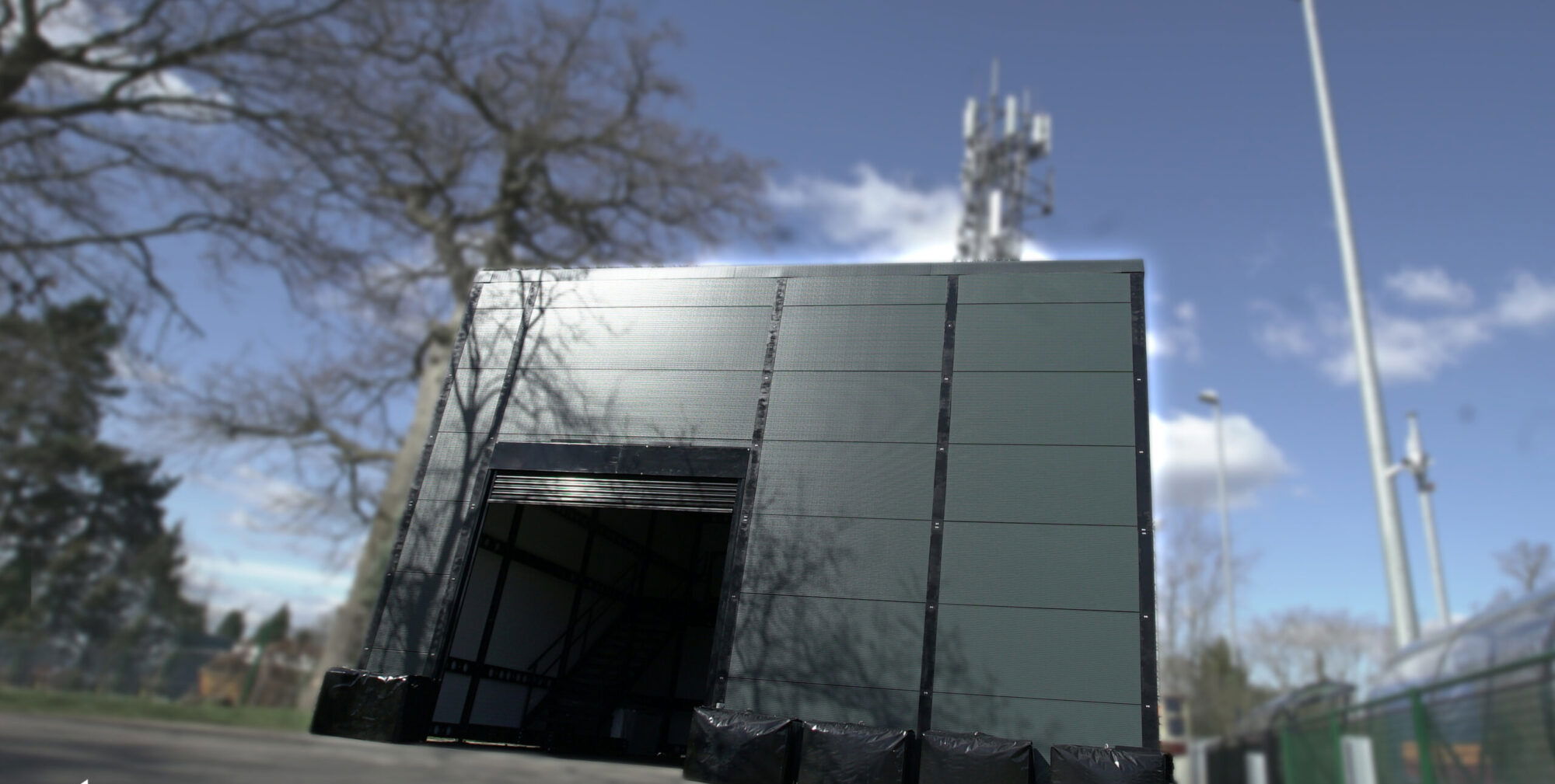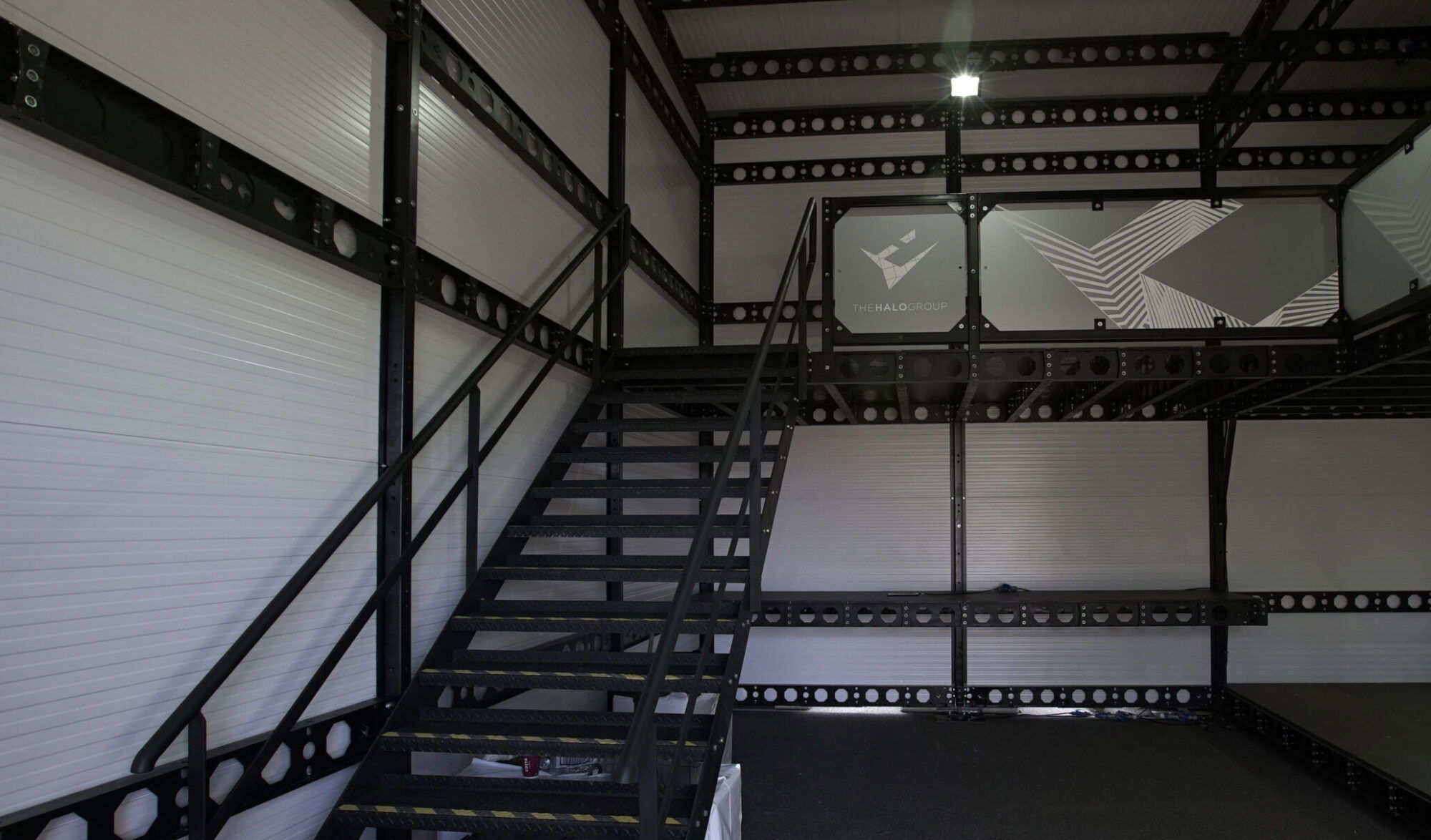 Mezzanines
Mezzanines are a simple way to increase your capacity and floor space. Whether thats making more use of your existing space or adding a mezzanine to a temporary building.