Key Sector Case Study
Bespoke Exhibition Stands
We know getting customers over to your exhibition stand for some valuable airtime can be difficult, we can help you stand out from the crowd. At Halo we are experienced stand designers and work with you to bring to life the attributes of your brand and create a customer experience that will be remembered.
Our system offers unrivalled flexibility, it's completely modular and can be assembled to fit into almost any space, so we can tailor make solutions for a wide range of different briefs and purposes.
Think Big Be Bold
Build efficiency is one of the major benefits of using our temporary structures to create your bespoke exhibition stand. Our structures can be built by hand and don't require heavy plant. This makes them ideal for creating large temporary mezzanine levels, walkways and custom exhibition stands within existing venues.
Our modular frame system offers venues the opportunity to increase the capacity of their event space and allows brands the chance to think bigger, bolder and more creatively when approaching trade shows, experiential activations or outdoor events.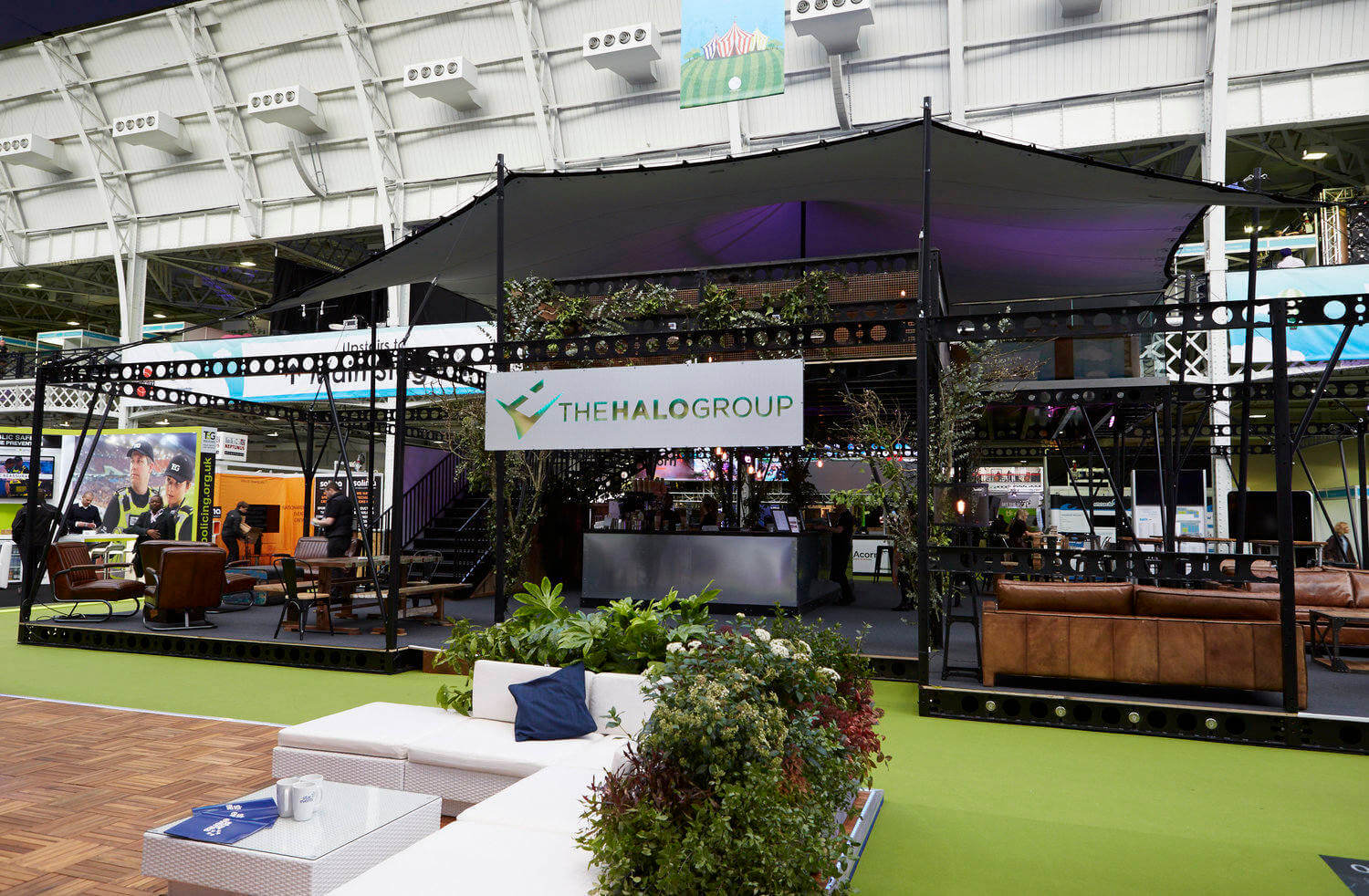 Benefits
Modular design
Create height with platforms and mezzanines
Variety of branding and cladding options
Weatherproofing options available
Sustainable reusable materials
Adjustable levelling system
High weight loading
Fast to build and de-rig