From stand out festival activations to touring pit lane garages at major Motor sporting events. The modular nature of our system means we work with designers, agencies and brands to build exactly what they need.
Our experience in this field guarantees short build times with our qualified crew and a variety of finishing options; from traditional scenic cladding and borderless graphics, to edge to edge LED screens.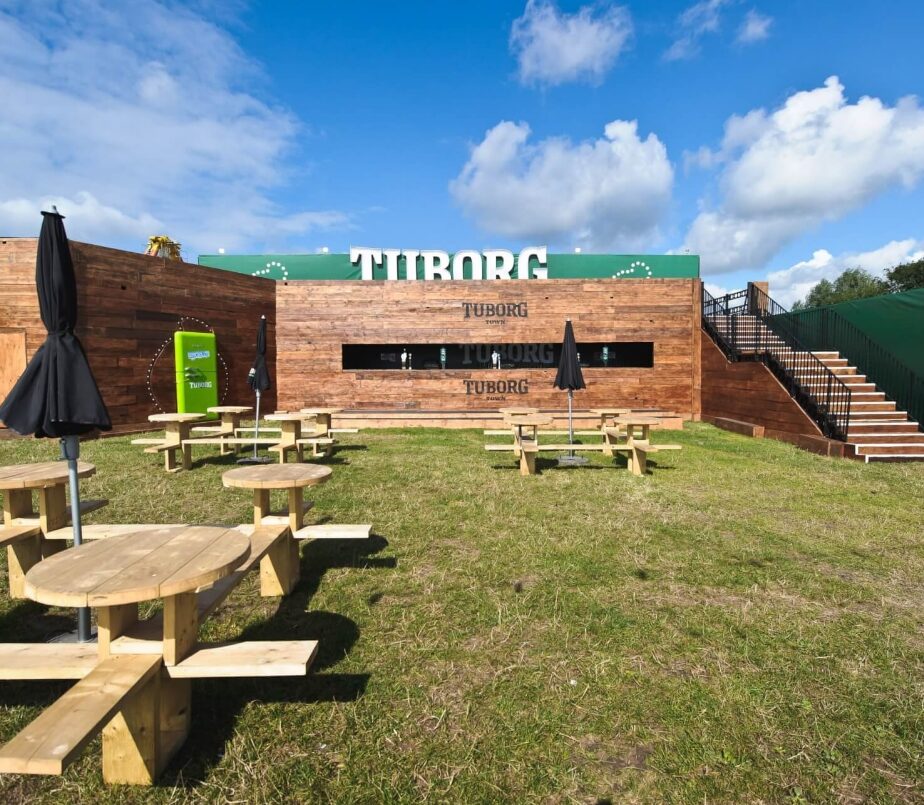 NOT RESTRICTED BY LOCATION
The Halo structure can be built in any location, from grass, tarmac and concrete and can be levelled on any surface. With each component small enough to be hand loaded, it is perfectly suited to international tours, where transport and logistics play a big part.
Ground Level Modular Structures
Tap through a selection of our standard modular portable structures, we can combine models or design a bespoke creation
G8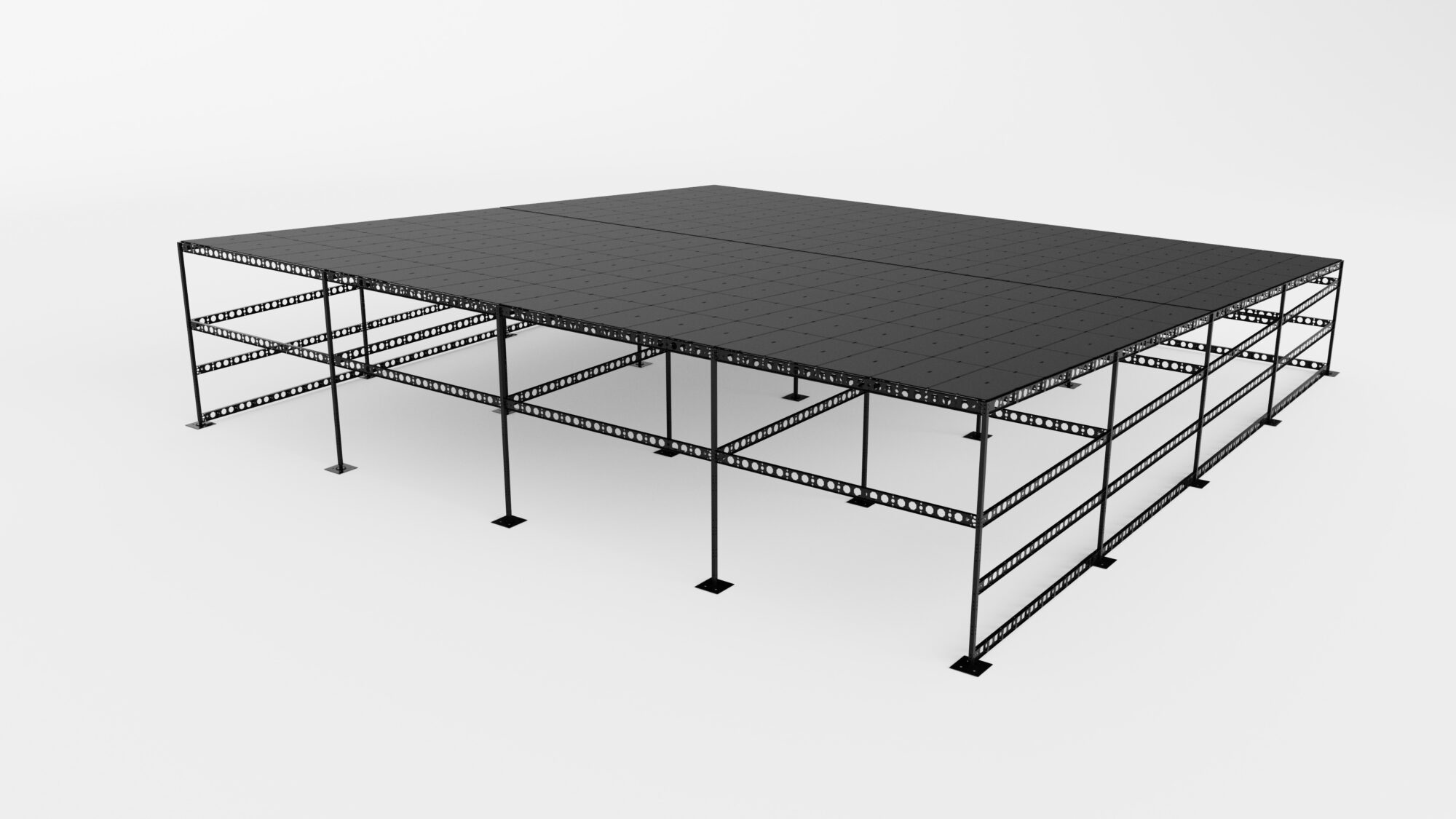 G8
Roof 20m x 20m
Footprint 400m2
Option with deck
G7 with deck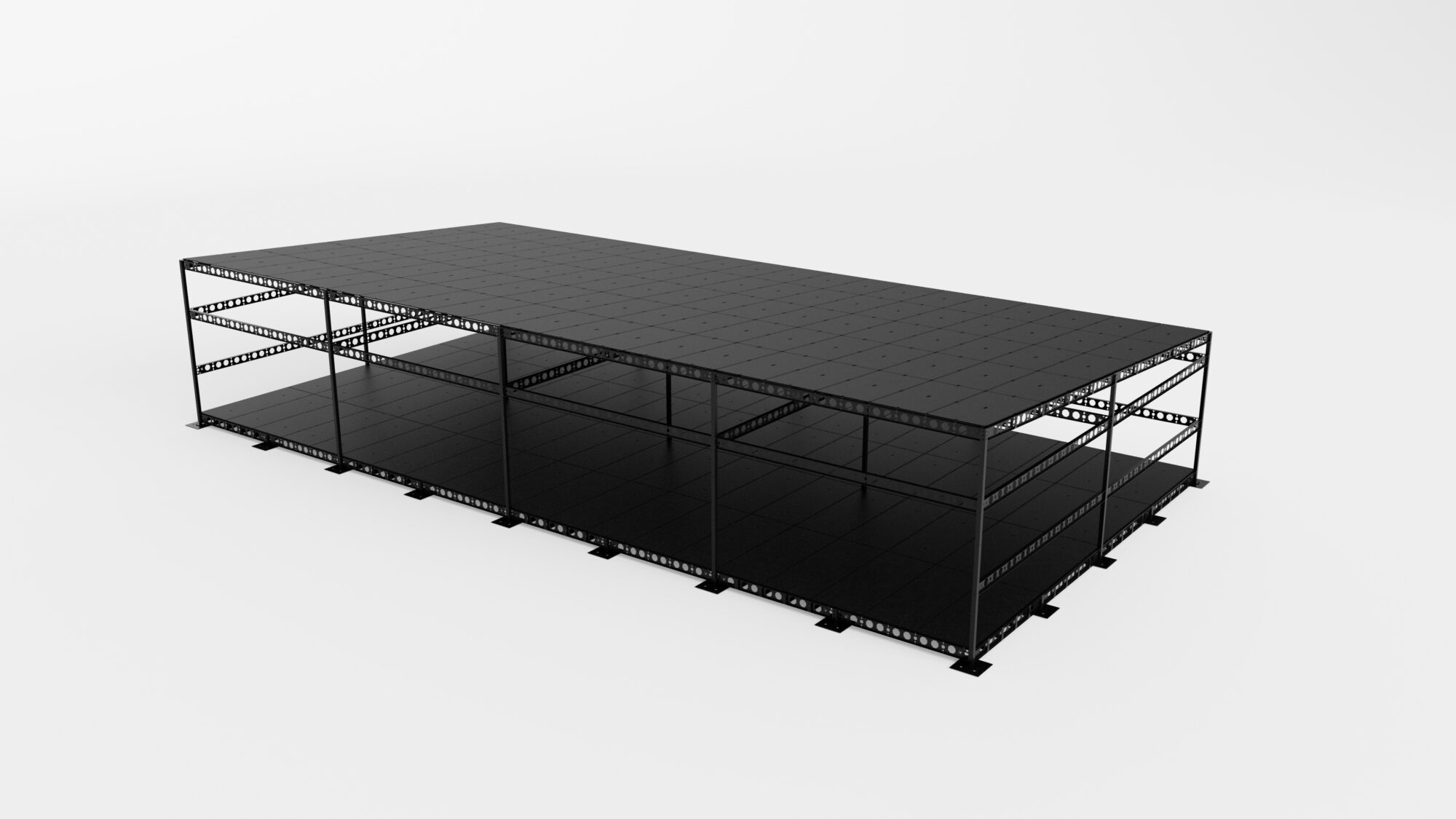 G7
Deck 10m x20m
Roof 10m x20m
Footprint 200m2
Option without deck
G6 with deck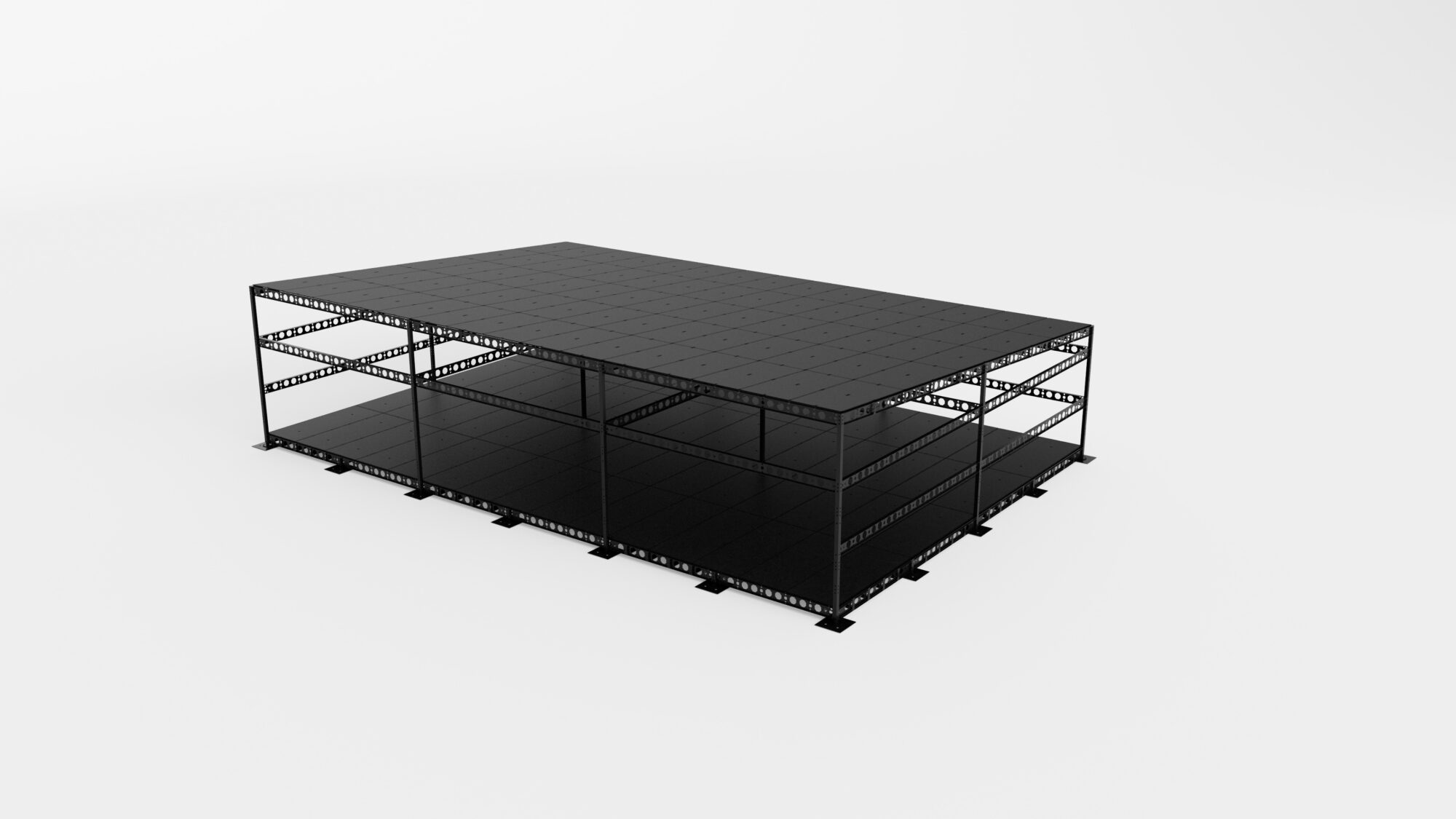 G6
Deck 10m x15m
Roof 10m x15m
Footprint 150m2
Option without deck
G5 with deck
G5
Deck 10m x10m
Roof 10m x10m
Footprint 100m2
Option without deck
G4 with Deck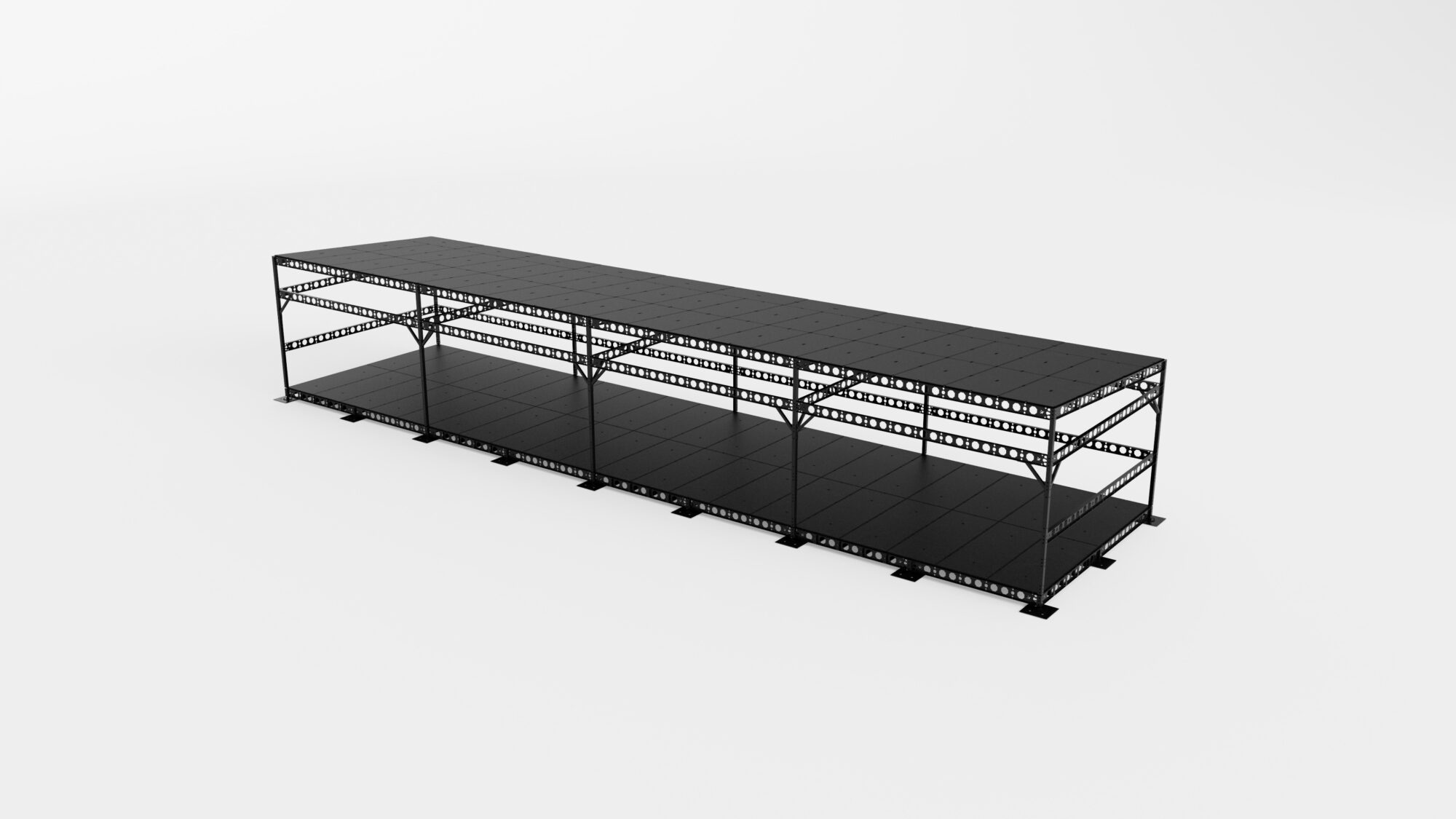 G4
Deck 5m x20m
Roof 5m x20m
Footprint 100m2
Option without deck
G4
G4
Deck 5m x20m
Roof 5m x20m
Footprint 100m2
Option with deck
G3 with Deck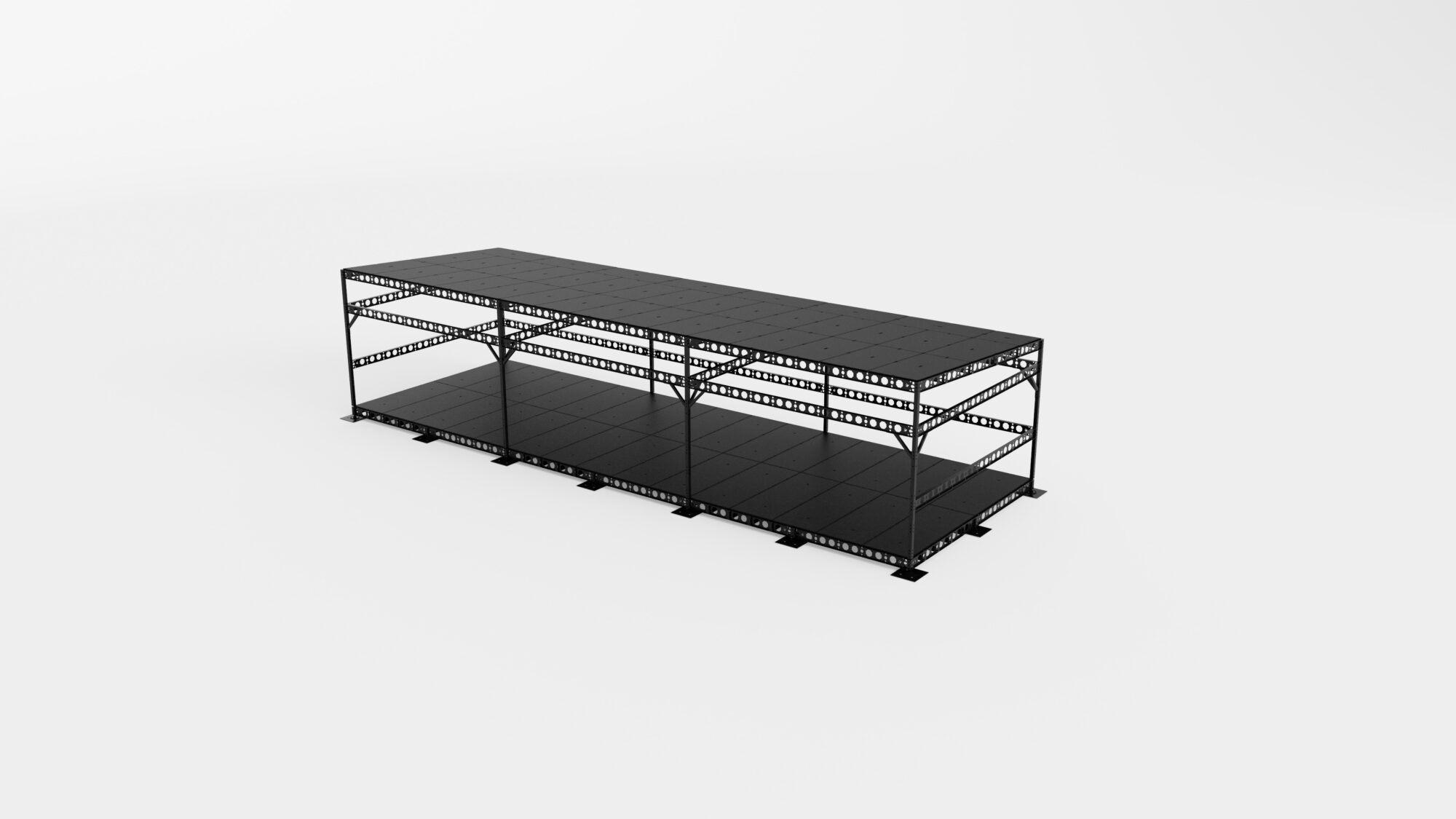 G3
Deck 5m x15m
Roof 5m x15m
Footprint 75m2
Option without deck
G3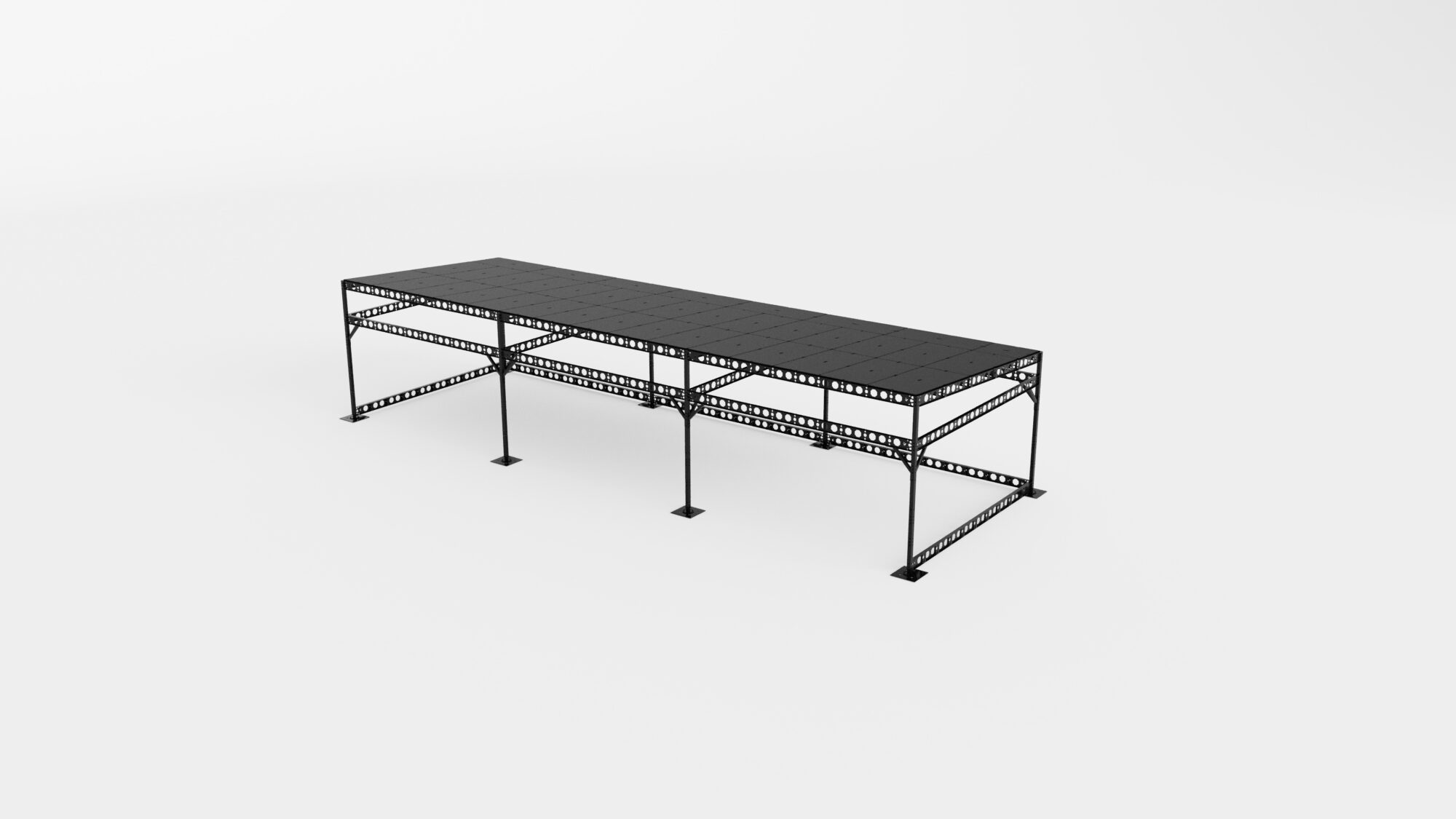 G3
Roof 5m x15m
Footprint 75m2
Option with deck
G2 with deck
G2
Deck 5m x10m
Roof 5m x10m
Footprint 50m2
Option without deck
G2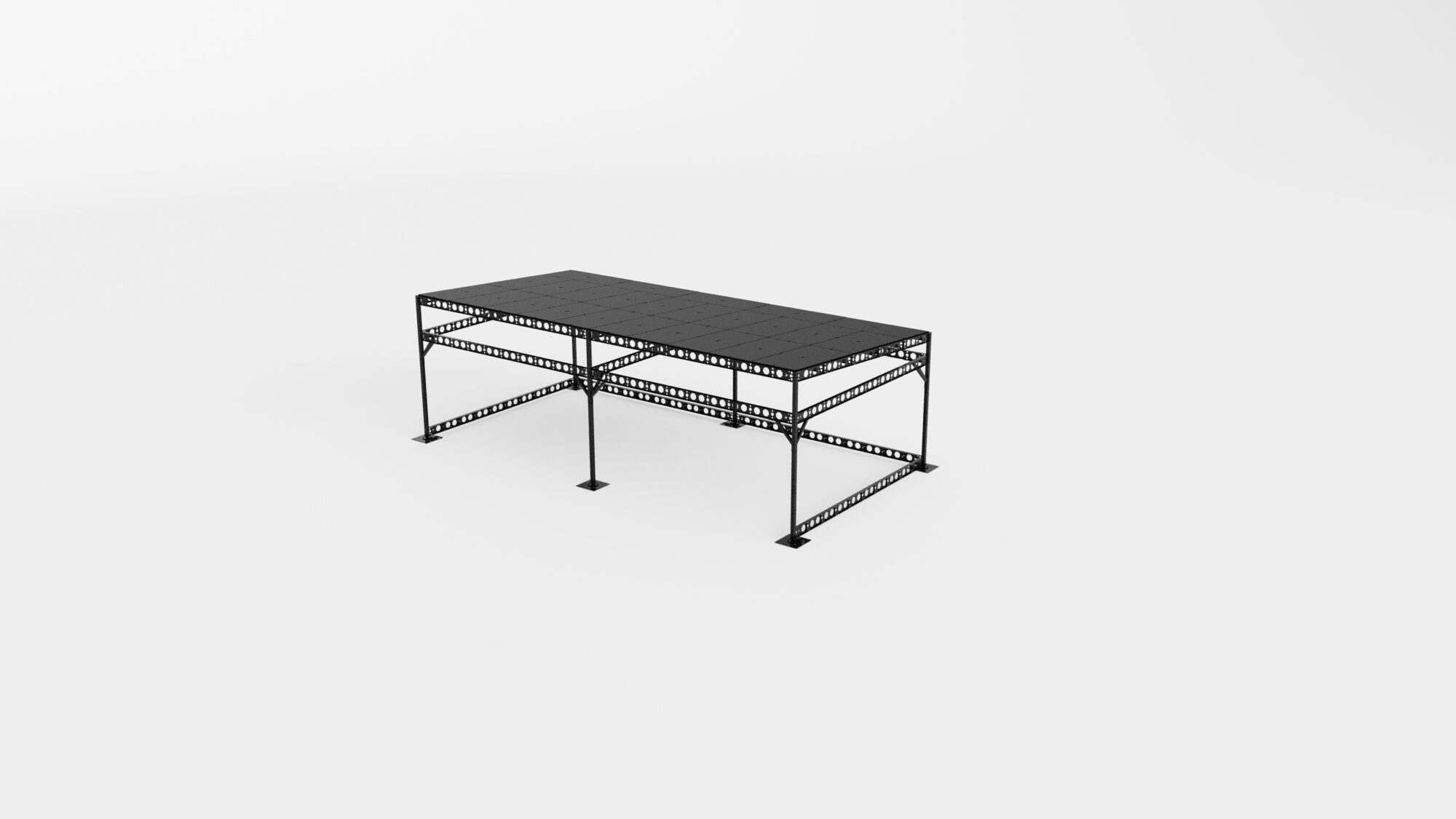 G2
Roof 5m x10m
Footprint 50m2
Option with deck
G1 with deck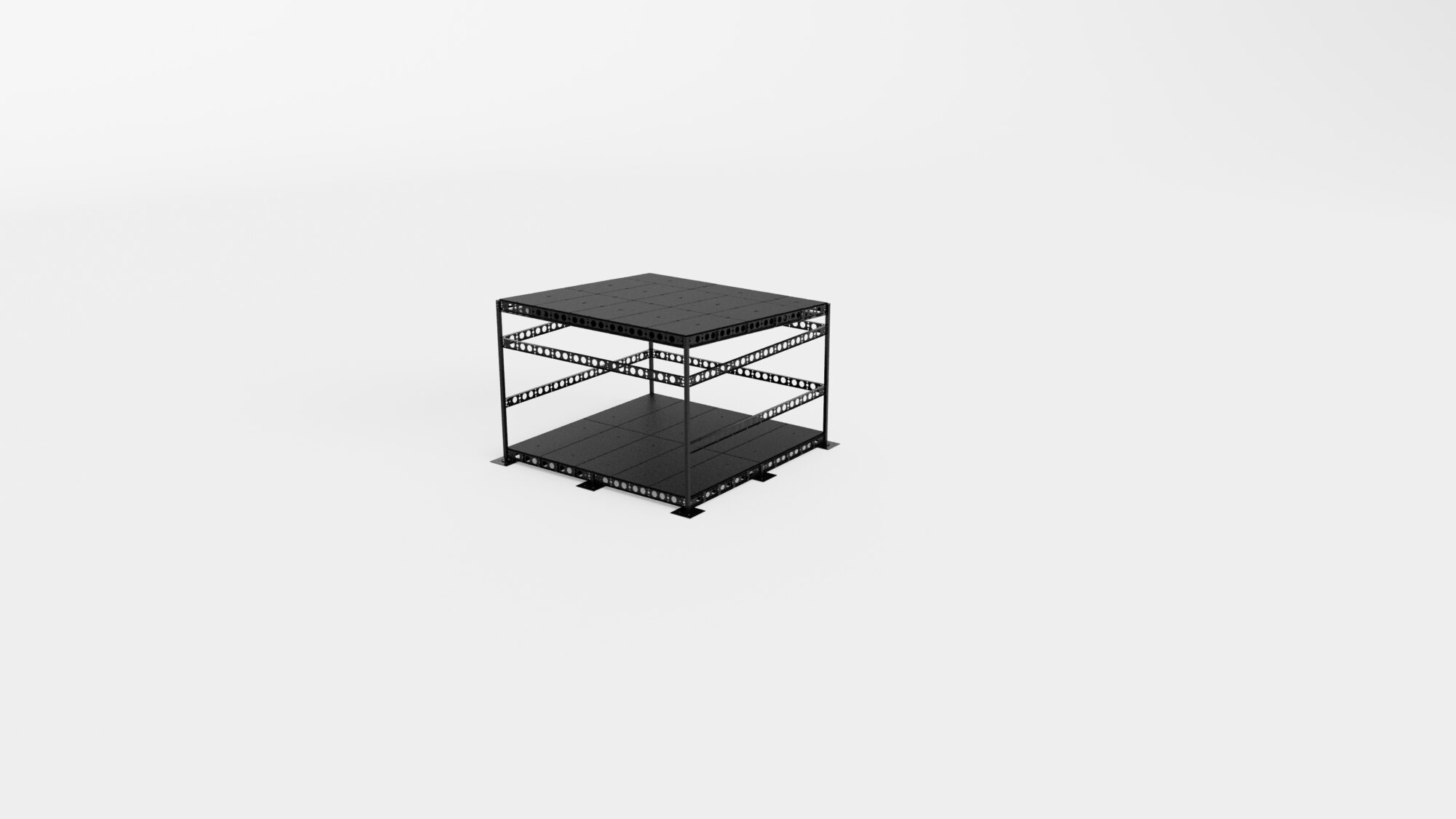 G1
Deck 5m x 5m
Roof 5m x 5m
Footprint 25m2
Option without deck
G1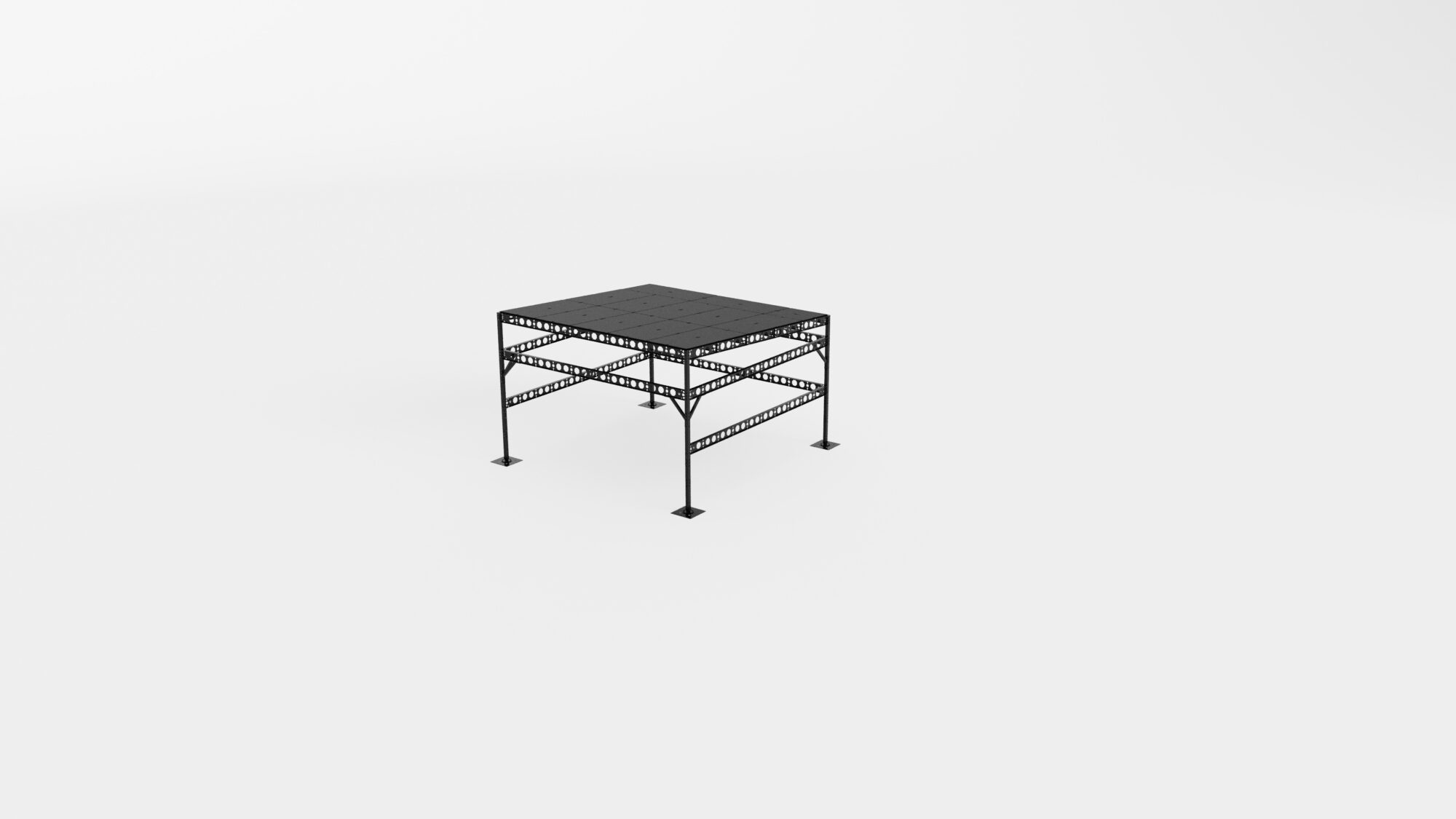 G1
Roof 5m x 5m
Footprint 25m2
Option with deck