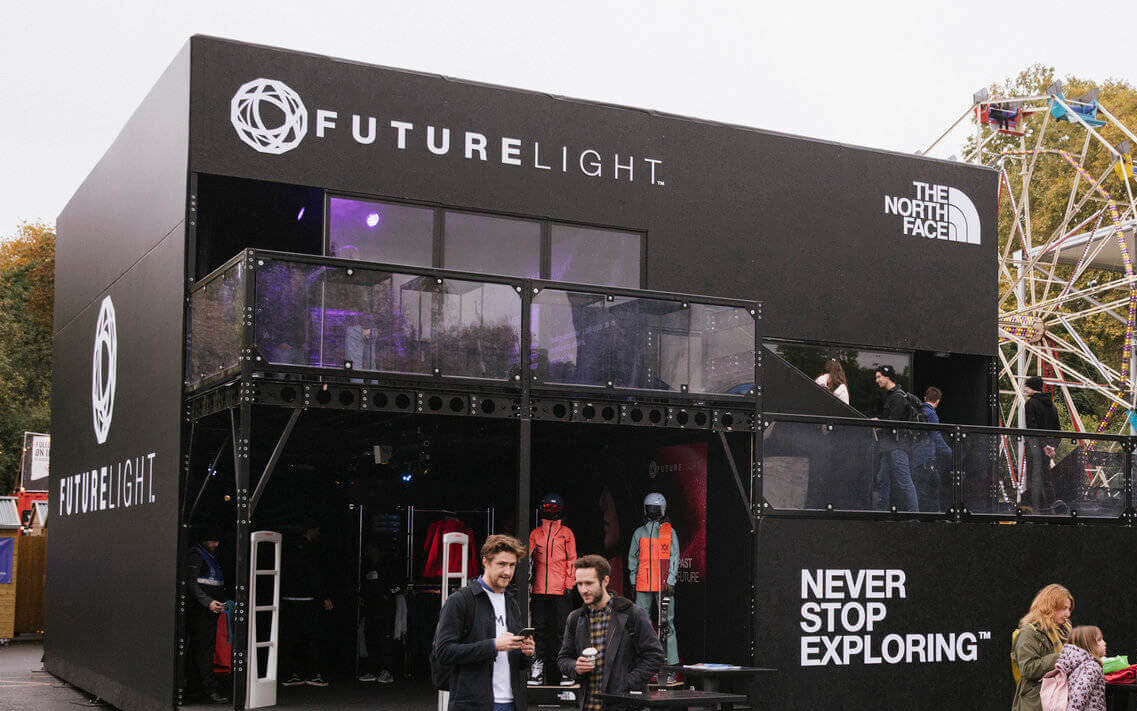 Key Sector Case Study
Pop Up Structures
If you are looking to create a pop up structure for a short period of time that looks like is a permanent fixture, we have you covered with our modular steel structure system. From full experiential activations to pop up buildings to food traders.
With a variety of production, weather proofing and interior fit outs available we can design you a fit for purpose space that delivers an unforgettable experience and gives your customers something to talk about.
Due to the design of our system we can overcome challenges often faced with temporary builds such as access to small hard to reach sites and unlevel ground. All our components are light weight and able to built by hand and our adjustable levelling system allows us to build on most surfaces.
Benefits
Modular design
Weatherproofing options available
Mezzanines increase capacity
Can be quickly de-rigged
Portable components
Minimum machinery required
Sustainable and reusable materials
Variety of branding and cladding options